Fire Tablet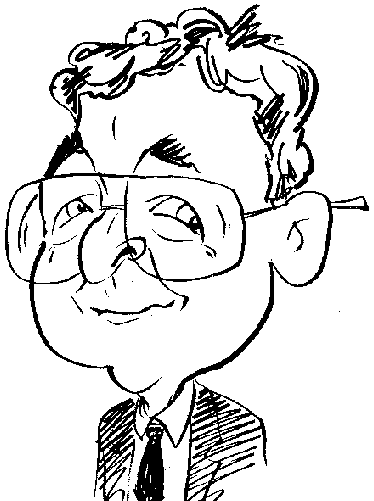 Review controls
Like many companies, Amazon holds a Christmas in July event for journalists in order to promote products such as the Fire Tablet forming the basis for this review.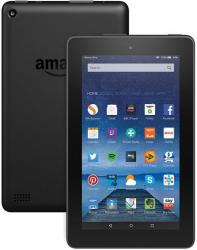 click image to enlarge
Along with the multitude of third-party products on offer from its Aladdin's Cave of delights, sometimes known as its catalogue, Amazon has a number of its own brand offerings. One such brand is that of the company's Fire tablets with the 7-inch model currently being one of the company's favourite products of the year according to its own literature.
Following the standard pattern established by earlier Fire products in the range, the 7-inch model is available in black only. With dimensions of 191 x 115 x 10.6 mm (H x W x D) and weighing 313g, this Fire tablet has rounded corners. The size of the Fire tablet does mean that the unit can be held firmly in one hand which is useful as I found that the tablet has an inclination to slide if not held firmly in the hand.
Dominating the front of the unit, and surrounded by a fairly wide bezel, is the unit's 7-inch capacitive touch screen with ~62.8% screen-to-body ratio. This screen is capable of delivering a resolution of 600 x 1024 pixels at ~170 ppi pixel density. It immediately becomes obvious that the multi touch surface of the screen and surrounding area is highly susceptible to collecting finger smears as if they were a commodity of some value. Keeping a cleaning cloth close at hand quickly became a necessity to keep this tablet looking in a reasonable state.
Mounted on top of the screen is the unit's secondary 720p VGA camera for capturing selfies and the like. For more appealing visual captures you can use the rear-mounted 2MP camera unit that offers options for HDR, panorama and lenticular features plus a choice of 16:9 or 4:3 aspects. Instant playback of still and video captures is available with options to apply effects, frames, stickers and overlays amongst others. In some cases you will need to download the relevant features.
Arranged along the top of the tablet are connections for attaching headphones via a 3.5mm jack socket and a micro USB port for charging purposes and linking to a computer. Also situated on the top of the tablet are a volume rocker and a power switch. A 3-second depress of the power button is required to start the tablet's boot up process with a further 32 seconds being taken up before you arrive at the lock screen.
The CPU driving this tablet is a Quad-core 1.3GHz unit with access to 1GB of RAM. Internal memory is set at 8GB and you have access to a micro SD memory card which is located at the top right hand side of the tablet. Through the use of this slot, you can increase available storage space up to a maximum of 256GB. I found that it was not particularly easy to remove the flap covering this memory card slot. Replacing the cover was much easier.
When first firing up this tablet you need to register it to your Amazon account in order to gain the full benefit of the tablet's functionality. Initially there were problems with this process as I was unable to register the tablet to my account. After several failed attempts I was forced to call on technical support who needed the tablet's serial number in order to clear the problem that was blocking the registration process.
As befits its Fire title, this tablet makes use of Amazon's take on a customised version of the Android operating system. The tablet runs Fire OS 5 with its own mix of apps including a link to the Amazon App store rather than Google's Play Store. While not as extensive as Play Store, the Amazon App Store offers a wide range of popular apps, many of which are free Included among the pre-installed apps are a MP4 / H.24 player, document viewer, photo / video editor and free cloud storage for all your Amazon content.
The Fire Tablet supports a range sound and vibration alerts including MP3 and WAV ringtones. There is support for WLAN Wi-Fi 802.11 b/g/n and Bluetooth plus messaging, email, push email and IM. The tablet's built in non-removable Li-Ion battery is rated at giving up to seven hours of talk time. Currently Amazon has this handy device priced at £49.99 making this tablet excellent value as a gift for others or for use by yourself.