ASUS UX360C Zen Book Flip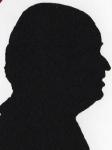 If you move around then the most important things with a notebook/tablet are good battery life and unless you spend a good bit of time in the gym the weight of the unit or to be precise the lack of weight, this unit from ASUS ticks both boxes.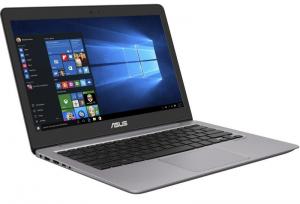 click image to enlarge
This ASUS Zen Book measures 32x22x1.2cm and weights 1344grams.
Firstly as a normal notebook the slight copperish tinge to the lid, base and keyboard surround means no nasty fingermarks to show. Sadly this does not apply to the standard shiny black around the screen.
The left side has a USB port, SD Card Slot, two pin hole LEDs with explanation, volume rocker and finally on/off button. The front and back are clear. The right side has DC input, USB port, USB 3.1 port, mini HDMI out and 3.5mm socket for headphones.
The 83 key keyboard has full-size alpha and numeric keys. There is a 2cm clear area behind the keyboard and the same both sides. The front has 9cm clear so good wrist support the 9x7cm track pad is mounted virtually centrally in this area.
The viewable screen is 29.5x16.5cm which gives the notional imperial diagonal measurement of 13.3inches and it displays full HD 1920x1080.
Bootup to Desktop is around 14 seconds and shutdown is close to 3.5 seconds.
The screen can go back as far as you like because it flips through 360 degrees to become a Tablet.
Battery life is claimed at 'up to 12 hours' while my first run through was only a tad over 8 hours it did have a lot of downloads and updates, the next was just under 10 hours and no doubt if I turned the contrast/brightness down it would have been better but ten hours covers most people's day anyway.
It comes with an Intel Core i5 running at up to 1.5GHz and has 8GB or RAM. The storage is split over 'C' and 'D' a total 476GB with around 50GB used by the time you have installed a few ASUS extras.
When you turn it into a tablet with AutoRotate on the Landscape becomes Portrait and you are 1080x1920 but this is of course changeable should you wish, the onscreen keyboard is in the tray – whichever format/mode you use but by default you need to open it for typing and then close it when not required. This is a far better mode for web page viewing.
Yes this is of touch screen and while I not a huge fan of Windows 10 when used with touch it makes more sense and annotation of documents can have a use for students and work users alike.
While you are offered 25GB of free Dropbox space this only seems to apply to new Dropbox users and as I already have Dropbox this perk did not come my way.
Most of the other offers are trials or limited time use so unless you want to fill your hard drive I suggest you click with care when offered a whole raft of downloads on first bootup.
Another App that seems to work without restriction is the Daily Mail newspaper so even when away from it all you can keep up to date with world affairs.
This is a nice easy to use unit and it is light enough to take with you.
The ASUS UX360CA is available from Amazon for £849 including free delivery.