A Frameless Monitor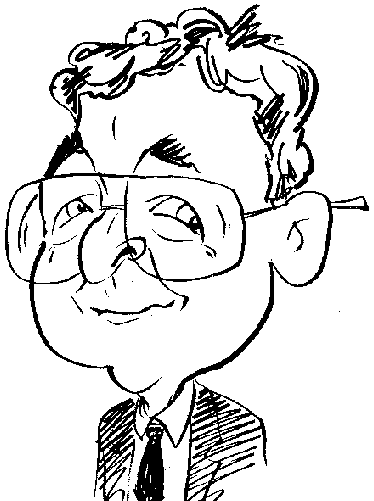 Review controls
Forming part of its business-orientated Pro-line brand of products is the AOC new 90 Series of offerings. One of these new models making up this new series is the 12490PXQU which forms the subject matter of this review.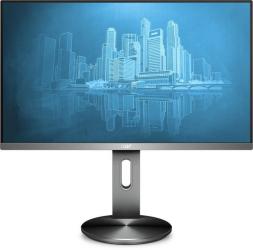 click image to enlarge
While the 12490PXQU panel can be wall-mounted, this does require the purchase of an additional supporting arm, I have been looking at the free-standing unit. This comes with a two-piece ergonomically designed adjustable stand. Consisting of a circular base, which connects via a thumb style screw to the upper support arm, this stand is coloured a fairly tasteful matte gun-metal grey.
Forming part of the support arm is an adjustable square plate. This attaches to a square depressed area on the rear of the panel. The construction is such that no tool, such as a screwdriver or other device, is required for creating a firm connection. When it comes to releasing the panel from the stand you merely need to press a quick release button. The design and functionality of this weighty stand allows for the panel to be adjusted by 130 mm in its height if the need arises.
If you were expected any separate documentation regarding the initial setting up of the hardware element, such as attaching the two elements of the standard together and then attaching it to the panel, then you will be in a slight disappointing. Instructions are there and these have been included on the outer packaging which contains the various elements. The only difficulty I encountered was lining up the thumb screw with the hold in the circular base. A couple of attempts were required before success was achieved.
Adopting a three-sided frameless design, this IPS is a 24-inch (actually 23.8-inch) model. The three-sided frameless design means that the almost invisible sides and top bezels allow for side-by-side positioning of units when multiple panels are available along with the necessary required desk space. Further viewing options include a -5º to +25º tilt, -165º to +165º swivel and a 90º rotation as you switch between the more common landscape aspect to a portrait orientation.
As you might expect, all the available connection options are located on the rear of the panel with any clutter cause by the leads being kept well away out of sight. Apart from a miniature joystick style hotkey feature which I will return to a little later, all the other various connection options are located within a rectangular cutaway section positioned just below the square stand mounting area. Viewed from the rear, this area contains options, reading from left to right, made up of mains power, on/off switch, DP, HDMI, Analogue D-Sub 15-Pin VGA, audio in and earphone out sockets. Three USB 3.0 and an additional USB 2.0 give you the capabilities to have a USB hub feature.
The miniature joystick feature gives you up, down, left, right and central selection options. These choices will give you access to Source/Auto, Volume, Eco, Clear Vision and Menu/Enter/Power adjustment settings.
Included with the panel and its support stand are leads for mains power, D-Sub VGA link up, HDMI, USB 3.0, DP and audio in connection. You also get a CD that contains appropriate software. There are drivers for the Windows operating system and a copy of the EDF version of the User Manual.
Also included on the CD are the usual three utilities that AOC include with its various panel displays. These utilities are entitled i-Menu, e-Saver and Screen+ and can be used to carry out some of the functions that are often covered by an OSD feature requiring to drill through options to make adjustments to settings that include luminance, image setup, colour setup, and picture boost.
If you prefer a more visually attractive approach then the i-Menu utilities can step in and provide you with options to carry out the OSD organised tasks. The e-Saver utility lets you decide what occurs to the panel when the computer shuts down, goes to sleep or just evokes the screen saver. An on-screen graphics menu allows you to select the appropriate options from drop-down pick lists. The third utility, that of Screen+, lets you select from a group of different split screen arrangements for your viewing needs.
Capable of delivering a full 1920 x 1080 pixel resolution, this panel comes with various built-in features including Low Blue Light mode which helps reduce harmful short wavelength blue light. A Flicker-free feature helps regulate the monitor's brightness to assist in the reduction of eye-fatigue and subsequent discomfort that can occur. This panel can also reduce desk clutter with its built-in speakers allowing you to remove your regular speakers.
AOC 12490PXQU

| | |
| --- | --- |
| Size and Panel | 23.8-inch |
| Resolution | 1920 x 1080 |
| I/O | VGA. HDMI, DisplayPort, USB 3.0 |
| Price | £179 |
The AOC 12490PXQU is well worth considering for general work especially when the possibility of multiple displays might be possible.
http://eu.aoc.com/en/news/slim-bezels-professional-features-new-business-monitor-series-with-3-sided-frameless-design