Castles and Palaces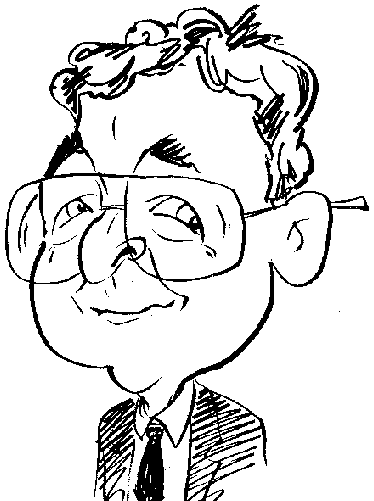 Review controls
A long-time favourite board game takes on an architectural flavour with this next title.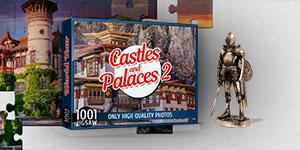 Recently I was introduced to a title developed by 8 Floor Games. This title was 1001 Jigsaws Cute Cats. As you can probably surmise, the title combine jigsaw construction with image of the favourite personal pets, namely cats, at their appealing best. In the meantime 8 Floor Games have switch its focus slightly and come up with its next title based on the subject of Castle and Palaces positioned within a jigsaw environment.
Entitled 1001 Jigsaw World Tour - Castles & Palaces 2, this game, or perhaps past-time puzzle would be more appropriate, offers the user a number of options when setting up the gaming environment. Profiles can be created so that different people can take up the challenge of completing the numerous jigsaws and record their progress. Adjustments can be made to the volume levels of background music and sound effects plus opt for full screen viewing, fasten pieces to the table top area and select from a choice of three resolutions. I stuck with the default setting of 1920 x 1080 pixels.
As the title indicates you have a choice of 500 jigsaw puzzles spread over five boxes. Each box contains 100 puzzles represented by images laid out in photo album style. You are also informed as to the number of pieces making up each puzzle plus a small puzzle icon. In some cases this icon will feature an arrow which indicates that the pieces in this puzzle will need to be rotated so that they fit within the puzzle.
Many of the puzzle images will contain less than 100 pieces but there are several exception. On a quick check through the images, I came across several with more than 200 pieces with the highest number being 255 pieces needing to be placed correctly.
Rather than just feed you a solid diet of castle and palace building images, such as Eilean Donan Castle or Hohenzollen Castle, there are many examples of views of parks, gardens, craft workshops, knightly tournaments and the like to add extra flavour. Disappointingly, you are left to your own devices if you want to learn more about the castle, palaces of whatever scene in depicted in the image displayed as part of the puzzle.
The mouse cursor acts as the means of manipulating the pieces in the puzzle. Individual pieces can be selected with a left mouse click and then moved to an appropriate position. You will need fairly accurate positioning to cause pieces to connect. Groups of pieces can be selected by dragging over then with the mouse. To rotate a single or group of connect pieces you need to use the right mouse button.
At the conclusion of each puzzle you will be awarded a score and the time taken over the puzzle. Along with displaying the different images, the photo album will allow you access to some other options. You can view any trophies you might earned plus check out top performances and best score.
While the actual images can not be editing you do have some flexibility in their choice of attributes. Using a Modify option you can decrease or increase the number of pieces that make up the image plus alter the angle of the pieces that make up the puzzle. You also have the ability to switch the puzzle between fixed and the rotating feature with individual pieces.
With its range of images and adjustment capabilities, this title does provide you with plenty of jigsaw completing practice. I downloaded my copy of the title from Gamehouse.com where it is priced at $9.99. Specifications call for a 1.0 GHz processor with 512MB of RAM and 91MB of hard disk space running Windows 7 and later.