Providing Remote Control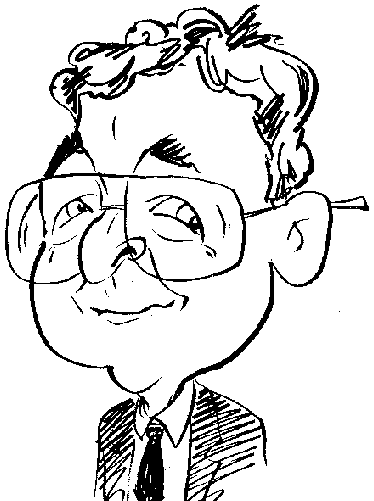 Thos innovative people at Sandberg have come up with a product that I have a tendency to mistakenly refer to as Steamboat which, obviously, it isn't.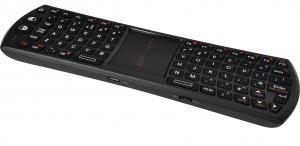 click image to enlarge
The enigmatically named StreamBoard is just that. This product is simply (concealed technology aside) is a board that streams your commands to an attached device via wireless frequency of 2.4GHz. The recipient attached device could be a computer or Smart television with the StreamBoard acting as a remote keyboard device from which to issue your commands.
Developed by Sandberg, this piece of kit consists of the actual board plus a micro-to-standard USB lead and one of the smallest Quick Guide that I have encountered. This guide contains just enough information to get you up and running with this product. There is also a nano radio receiver device of the type used by desktop sets of full-sized keyboards and tail-less mice. This receiver is concealed within a compartment located at the rear of the board on the right side.
The StreamBoard is powered by a built-in rechargeable polymear Lithium-ion battery. Using the supplied micro-to-standard lead, connected to a micro USB port on the front edge of the board and either a computer or the mains with an appropriate adapter plug which is not included in the box (incidentally Sandberg has such a plug which allows you to charge four different devices simultaneously). In order to save on battery power when not in use, the StreamBoard features an on/off switch on the front face.
The board's plastic body is predominately black in colour with white and red identifiers for the various keys. It has dimensions of 200 x 57 x 17mm (W x H x D) and weighs 107g. Designed to be held in two hands, the board feels comfortable to be held and used with the various controls within easy reach from a two-handed grip.
Taking up a central position on the board is a touchpad. This type of control, I have to admit, continues to feature in my top ten list of pet hates (along with displays covered with finger smears and products that force you to download a Quick Guide document) with regards to recent technology. This 35 x 40mm touchpad only helps to re-enforce my dislike of this method of control but then you may be a fan of this type of feature and take to it like a duck to water.
Positioned on either side of the touchpad is a QWERTY keyboard split down the middle along the perpendicular line between 6, T, G, B on one side and 7, Y, H, and N on the other side. Function keys have not been forgotten and there are various red-marked options for search, home, email and media VHS controls. While you could opt to use the touchpad for left and right mouse button action, there are two specific keys provided for this purpose along with a key to remotely turn off you computer.
Setting up this device can be a little time consuming as the appropriate drivers are automatically installed when you insert the nano receiver into a spare USB port on a desktop or laptop computer. The reason for this, as I discovered when setting up this kit on various systems, was due mainly to a search for the necessary drivers for the mini keyboard aspect of this product. A degree of patience will be required as you wait to be able to make use of the StreamBoard while the drivers are located and installed.
With the necessary drivers installed, you can sit back in your favourite armchair or settee and control your computer from a distance of up to 10 metres. If your computer is capable of streaming video content, such as a movie, to a Smart Television then the StreamBoard can be used to play, pause, rewind, fast forward through the content without you needing to move more than a finger. When necessary, the StreamBoard can be used to enter user name and password details to gain access to web-based content for streaming it to your computer or television.
Sandberg has priced the StreamBoard, which, with some justification, could be described as a couch-potato device, at £34.99.