Extreme Connect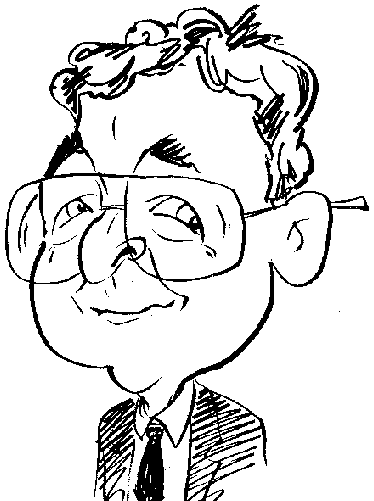 Adding to the already large number of Bluetooth speakers in the marketplace is the latest offering from Edifier.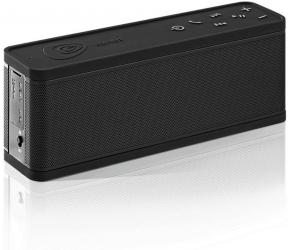 click image to enlarge
I suppose it had to happen sooner or later as I come across one of those "as rare as hen's teeth" events such as the appearance of an Edifier speaker product that adopts a fairly regular shape rather than one of those used by the company with its earlier offerings. In this instance the product is the Edifier Extreme Connect. This is a portable Bluetooth speaker system.
Adopting the familiar box-shape used by a number of competitive offerings, the Edifier Extreme Connect has dimensions of 61 x 159 x 42mm (H x W x D) and weighs 450g which means it can easily transported between locations as you travel around. To help in this respect Edifier has included a soft draw-string pouch with the product. Whereas this pouch comes in a standard black colour, the Extreme Connect unit is available in a choice of black, blue, grey, yellow or red. Along with the previously mentioned pouch and speaker unit, you get a micro-to-standard USB lead for charging and connecting to a computer, 3.5mm audio cable for those devices that do not support Bluetooth and a mini User Guide (magnifying glass at the ready) in a selection of languages.
Located at one end of the Extreme Connect is a small concealed compartment hidden behind a rubber flap. Opening this flap reveals sockets for connecting the micro USB lead and 3.5mm audio cable plus a slot for inserting a microSD card (up to 32GB maximum) with MP3 or WMA format content and a small charging indicator light. Positioned just below this compartment is a small on/off button switch which is stiff enough so that it will not be accidentally activated.
Moulded into the top surface of the Extreme Connect are various control options. You can adjust the volume output level, play/pause content, move backwards and forwards through tracks and folder when using either the Bluetooth or microSD modes, switch to speaker telephone mode and select from the supported audio sources of Bluetooth, USB, microSD card and AUX. A small light will glow with the appropriate colour (blue, red, orange or green) to reflect the current mode in use.
Concealed within the unit's body with a wrap-around mesh grill, sandwiched between a solid top and bottom, are two 48mm magnetically shielded speakers and a rear facing bass radiator with a 5 x 9cm passive driver that combine to deliver 2 x 2W of output. The Bluetooth speaker device is powered by a 1400 mAh rechargeable Lithium-ion battery which is rated at delivering up to 12 hours of power depending upon usage. During my tests using a mixture of Bluetooth, microSD card and AUX sources, I set out to check on the battery's capability to deliver on the promised 12 hours of power. Currently the Extreme Connect has been providing music for over 15 hours and is still going strong.
I found that I needed to alter the volume level whenever I switch from one mode to another. Music delivered from the microSD card was always delivered the loudest and often required several presses of the reduce volume button before a reasonable level was obtained. There was less of a difference between Bluetooth and AUX in the guise of an iPod Classic although the Bluetooth audio was slightly louder with a more rounded delivery.
While the latest version of Bluetooth is version 4 which has support for aptX codec, promising better than CD audio quality, this Edifier product has the earlier Bluetooth V2 +1 EDR supported profiles. Although not the latest version of the Bluetooth technology, I was happy with the audio delivered via Bluetooth by the Extreme Connect device. Apart from needing to adjust the volume, I found the AUX and microSD card delivered reasonable audio quality.
As well as making use of a small type face, the User Guide does contain an error. It mentions that page 7 contains details regarding the Bluetooth phone feature. However page 7 covers USB audio input for computers and not Bluetooth phone features. In fact any information regarding this particular feature is missing from this User Guide.
This lack of information apart, I was impressed with the ease of use, battery life and performance of the Edifier Extreme Connect. This product is available from Richer Sounds priced at £59.99.
http://www.edifier-international.com/products/edifier-image/extreme-connect