A White Bluetooth Headset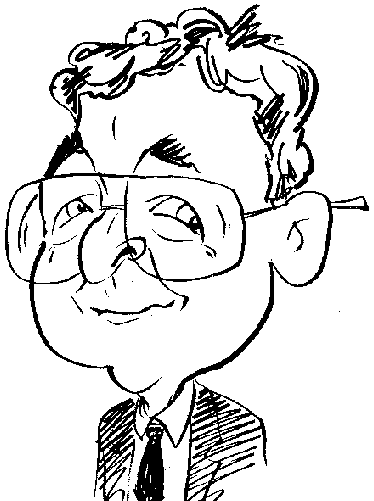 In the past I have reported on a Sandberg Bluetooth speaker and now it is the turn of a Bluetooth headset from the same company.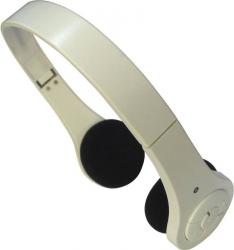 click image to enlarge
Headsets come in a variety of shapes and sizes with feature sets to suit the needs and budget constraints of individual users. For example there are in-the-ear, on-the-ear and over-the-ear styles with choices such as tethered, noise-cancelling and Bluetooth connectivity plus a range of colours that could put a rainbow to shame. And of course there is always the issue of the price tag. The latest headset to arrive for providing the link between my ears and various audio sources for personal listening is a Bluetooth stereo unit from Sandberg.
This headset is of the on-the-ear style of unit using Bluetooth 3.0 +EDR. The one-piece moulded headband is a shade of white which might indicate a slight leaning towards certain Apple devices but that does not preclude this headset from being partnered with many other popular brands that inhabit the marketplace. As usual the headband can be extended at each end. In this case the extension can be up to 33mm on each side.
Using this extension feature, which reveals an inner metal band, does spoilt the illusion that this headset has been constructed from one solid piece of re-enforced plastic with some padding added later. A 19cm thin strip of rubber is attached to the inside of the headband to act as padding as does the slightly more substantial removable covers placed over the ear-pieces.
In order for the Bluetooth technology built into this device to perform, the headset need to be charged using a supplied micro-to-stand USB lead. The linking micro USB port is located on the right ear-piece. A full charge should be completed in under four hours with a red light being displayed during the process and then changing to a blue light when the task is completed.
The right ear-piece also features the circular control pad for this headset. A central button allows for multifunction tasks depending upon the current mode, duration and the number of presses. Divided into four segments, the surround areas provide controls for adjusting the volume level and cycling forwards and backwards through tracks. I was half expecting the volume and track features to be limited to Apple devices but I am pleased to report that they worked without any problem with various Android products.
Pairing the headset with a Bluetooth device requires one of the functions available from the central button. You need to depress this button for around six seconds until a red and blue light flashes to indicate pairing mode is in operation. During this six second depress you will also hear a spoken announcement that power has been turned on and pairing mode entered. The pairing process is quick and, in my case, no password was required but if you do need one then the standard offering of "0000" is available.
The ear-pieces are attached to the rigid headband by a ball-and-socket connection. This arrangement allows for a minimum amount of adjustment when attempting to place the headset comfortable on your head. I know I struggled with this task and felt that the right ear-piece always seemed to be at a slight angle to the ear where it was meant to sit. This did not affect the audio too much but it did feel uncomfortable. This is not a headset that I would feel comfortable wearing for a long period of audio listening whether it was music or in conjunction with a mobile phone.
When paired with a Bluetooth phone you can use this headset's built-in microphone (it appears to be located on the right ear-piece) for hands-free operation when communicating with others. The central multifunction button can be used to answer or reject a call plus redial the last number used.
As mentioned earlier, Sandberg supplies a micro-to-standard USB lead. You also get a small multi-lingual User Guide booklet. This documentation could have benefitted from a diagram showing the positioning of the various controls and their uses rather than the tablet format appearing in the booklet. Supplied with a five year warranty, the Sandberg Bluetooth Stereo Headset is priced at £43.99 and should give up to 8 hours of playback, 11 hours of talk time and up to 250 hours on standby.