Garmin's Latest High End SatNav nuvi 3598 LMT-D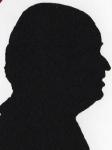 Review controls
Recently I visited the London Transport museum, surely one of the cleverer places to launch some Satellite Navigation devices. They launched three and I was allowed to take the top end device and give it a good testing.
Apart from the standard use when driving a car I always take such devices for a ride on a bus and a train as when you are a passenger you can concentrate on what it shows which of course you cannot do while you are driving.
Like most people I experimented before I downloaded and read the manual, forming my own opinion about what it showed and where, touching the screen often solved the quandary but of course this was only on the bus/train as you never do this while driving.
It is 12.5x7.8x1cm, the latter is a maximum as it is sculptured to be far less in the central area. When used in car it fits on a magnetised joint that you fit in a variety of suitable places. Probably somewhere near the all-important cigar lighter socket where it takes charge via the supplied lead. I also tested it without power and got around three hours between charges.
If you use it in landcape mode the viewable map is up to 11x6.5cm, but with the next instruction shown at the top and other information at the base this drops to 8x6.5cm when driving. In portrait mode just reverse the measurements as it moves easily on the ball joint as there are occasions when you want to see more ahead or to the sides in certain situations.
I have used journey simulations on some other devices but the one here is amazing using real time and rather than an arrow to show your position on a map it uses by default a blue car and while the way the car sways alarmingly round corners it's very educational.
Unlike a lot of other units that just show when the next turn is quite close to the turn this will show the next turn several miles from it. The voice tells you nearer to it but for those who want good time to swap lanes etc this is ideal.
A plastic bag contains a good wedge of items and it is only when you open it the disappointment arrives as by far the biggest at 48 pages is the safety information.
There is a leaflet with illustrations to show you how to attach the unit to the ball fitment on one side and the other shows you connecting to a PC to download the lifetime map updates. For live traffic you will need to link to your Android phone via Bluetooth, after linking you can use your phone to guide you from your parking place to your destination and even without this extra the unit will show 'find parking' as you near your destination.
To be fair once you give it power it is useable straight from the box but until you have linked it to your PC and or Android phone to traffic information will be available so while this can be an extra chore it can save a lot of time when travelling on busy roads.
A few words about the downloads they can be big, up to 13GB you are warned so it could take time as well as a lot of download allowance if you are limited.
See www.garmin.com/express for details.
I only travel in the UK these days but this has maps for Europe as well. Perhaps the traffic is the most interesting feature and in my tests it worked well. I would advise anyone to test when a passenger to get to know their device if you can do this in a car while not driving it fine, if not try the bus/train – after turning the voice off – and get to know exactly what it shows and the extra information it tells you.
When you first see a knife and fork pop up in the middle of the road ahead it can be rather off putting as can a petrol pump or a burger but all have their uses. As indeed does the ATM. I noted that BP have their logo rather than the pump and that this goes for a couple of burger selling places, no doubt they paid heavily to Garmin for this.
The Garmin nuvi 3598 LMT-D is available from the link below for £299.99 with free delivery, or you can buy from their stores.
http://www.halfords.com/webapp/wcs/stores/servlet/product_storeId_10001_catalogId_10151_productId_944603_langId_-1_categoryId_165685?_$ja=kw:satnavdiscounts|tsid:40392&cm_mmc=Affiliates-_-PerformanceHorizon-_-satnavdiscounts-_-TopLink