Bluetooth Headphones or Stream Port Wireless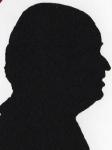 Review controls
The first a set of Bluetooth headphones that allow you movement without wires. The second a device to turn almost any audio system into one that is wireless. So you choose if either or both these devices have a place in your life.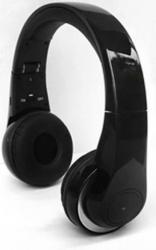 click image to enlarge
BTHS800 Groovez Bluetooth Stereo Headphones
A set of on ear headphones that can be Bluetooth or connected via a standard 3.5mm audio cable which is supplied.
The headphones come in a zip all around hard sided case which is oval at 19x15x7cm and considering the headphones are full size this is quite small. The secret is that they fold in at the point of expansion, click back to open and you have up to 3cm of enlargement on each arm. The earpads are leather as the middle 16cm of the headband.
Unlike some units no batteries are needed as there is an internal battery charged by the supplied micro USB to USB lead which can be into a PC/Notebook or wall socket with a USB adapter. The 3.5mm lead and micro USB are the only external connections. In Bluetooth mode – with a charged battery – neither are required and the headphones weigh 237grams.
Pairing to a mobile device is simple and this is all clearly laid out in the single A4 sheet User Guide in a good sized typeface so unlike some manufacturers who use a tiny booklet and typeface to match most will not need a magnifying class to read.
The on/off switch has a built in pairing LED, the rest of the controls are on the outsides of the two earpieces. These are quite easy to master and even adjust while they are in place on your head once you visualise the placement.
There is of course a built in microphone to enable you to make and receive phone calls, the unit supports voice recognition. The sound quality for calls and for the playing of music was good.
The BTHS800 Groovez Bluetooth Stereo Headphones are available from the link below for £59.95
http://www.accessoryvillage.co.uk/mobile-accessories/Headphones/stk-bths800-groovez-hd-bluetooth-headphones-black
Stream Port Universal
Would you like to stream you Audio system, your Radio or even your TV sound to another room without using wires?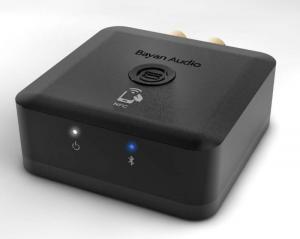 click image to enlarge
This is a small box 6.4x7x2.5cm, it has a single button top and the rear has a pair of RCA jacks a mini USB socket to provide the unit with power and a 3.5mm jack to allow wired connection to the output device if required.
The front has two LEDs for power on and Bluetooth. The four sides are the top are black plastic with the base rubber to avoid slipping.
There is a small User Manual which has the first six pages in English, there are a couple of illustrations and with the instructions provided these should be all you need to allow either wired or Bluetooth transferring of sound.
While the unit is Bluetooth V4 it supports devices back to V2.1, the effective range is 10 metres (30 feet) but the more walls you need to penetrate the less distance it is effective.
Your audio or TV must have RCA jacks. If your source supports NFC then it will pair automatically if not you can use traditional Bluetooth pairing.
A pair of gold plated RCA leads are supplied these are .75cm long. There is a plug to allow USB charging from the mains with heads to suit, Europe, USA and UK.
While I connected this successfully to my Audio System and TV (they both have RCA jacks) the sound quality was fine over around six metres – next room – after that it became less perfect and the solid walls in my property meant I rarely got close to the 10metres stated. When I connected it in my conservatory and went down my garden – only a glass window in between – then I got reception to around the stated distance of 10metres.
StreamPort Universal from Bayan Audio is available on the link below for £59.99 including free delivery.
http://www.amazon.co.uk/gp/product/B00BIJVCFE?ie=UTF8&tag=gadge0a-21&linkCode=as2&camp=1634