Creative D200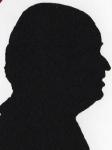 Review controls
After looking at numerous iPod speaker docks its nice get a chance to review a set of speakers designed to support something else and that is Bluetooth so almost any Bluetooth device can output through these speakers.


click image to enlarge
However it also has an auxiliary input to allow hard connection from any MP3 or other device even dare I say an iPod. Because it has this connection I used it but with the level being controlled quiet passages are really quiet and you need near silence in the room to hear them even with the volume ramped up but please read on.
This is primarily a Bluetooth device and as such it is brilliant, in fact I need to keep turning down the volume even when connected to a laptop where the sounds are not that high when played through the internal speakers.
It is 42x10x11cm with the power lead inserted in the rear, the length is however 10cm less at the rear of the unit.
There are three silvered rod buttons on the top of the device, Bluetooth this has a blue or green LED beside it, Volume – and Volume +. The rear has two connections for the power lead and the already mentioned 3.5mm connection for Auxiliary in, beside these is a plus button on/off switch.
When you first turn the LED beside the Bluetooth button is green press the Bluetooth button for three seconds and it should start flashing Blue. At this stage your Bluetooth device (notebook, PDA, Smartphone etc) should be finding the signal from the Creative unit. Once connected all the audio from your device should go to the Creative unit.
That is about it, sad to say there are a raft of docusheets of information with the majority being the endless safety instructions etc. There is a large double sided sheet folded into seven with only the first two in English. These give three illustrated notes to setup connection, note four covers reset to factory settings, note five connection using the auxiliary socket and finally note six covers two frequently asked questions, that's it.
However do not dump the other sheets yet as among them are two tiny 8x7.5cm sheets both offering a free gift. The first is an audiobook from aubible.com the second from emusic.com offers 35 free songs (from a stated total of six million) these are stated to be DRM free MP3 downloads. However as will all gifts read the very small print.
This device is all about quality of reproduction and this is down to the Creative codec. The Bluetooth is v 2.1 with EDR (enhanced data rate). The range is stated at ten metres certainly it worked fine several rooms away through solid walls.
This is a one piece solution with the sound clearly coming from either end of the 42cm of length; the bass is good even when quiet. The treble is also excellent, this from music that sounds rather plain an unimaginative on many notebooks.
So this is a good solution for notebooks with tiny poor speakers and certainly one for the PDA or Smartphone devices that have – if any – a poor quality speaker. Just remember if you connect via 3.5mm jack the volume is limited by the fact that you are using headphone out socket on the device and that limits the volume – by law - to save your hearing so if using that method do not expect large volume levels to ensue. However I used it to a lot to play my audio CD's through a notebook to the D200 and the sound was superb.
Doing my Internet searches found the Creative D200 at a best price of £78.99 including delivery from the first link below and this also has a video demonstrating it.
http://www.amazon.co.uk/gp/product/B003MAJM36?ie=UTF8&tag=gadge0a-21&linkCode=as2&camp=1634
http://uk.store.creative.com/products/product.aspx?catid=4&pid=19775