Nintendo DS Mystery Stories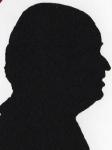 Okay so my normal games involve cards, but as I have a Nintendo DS this is one that Michael could not cover. Over the years I have reviewed a number of software products from GSP for the PC, here a mystery solving game for DS.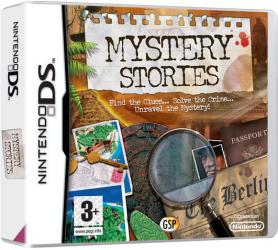 click image to enlarge
The background 'As a journalist in need of a holiday, you set off to a beautiful, remote island in the Caribbean ….' '…You end up trying to solve a kidnapping …' 'You end up 10,000km away in Berlin, will you solve the case'
The above was taken from the eight pages of instructions and apart from what you glean in the game that's it apart from the rest of the instructions that explain the controls in the game. The only other information is on the back of the box that tells you there are more than 180 puzzles and mini games, over 1150 hidden objects to be found, 40 stunning locations to explore, 10 unique search modes and of course all operated using touch screen controls.
Insert the Game Card in your DS and switch on, once passed the blurb screens you enter your name and from then on when you play you select the compass with your name as solving the Mystery Stories will not be a quick thing.
The next screen has four choices Adventure, Free Play, How To Play and Settings. My first visit was to Settings to turn down the music and sound effects. How To Play is more or less the same as the instruction manual but useful anyway.
Free Play is only possible once you have completed at least the first level as only levels you have completed are unlocked.
So this leaves Adventure. Your first task is to find twenty 'clues' in the scene. The scene is about 2.5x2 times the screen and so there is lots of scrolling. On my first try I found 17 within about 10 minutes but the other three were far more problematic. You do however have three hints available to you but do use them wisely. The early levels can be done quite quickly but there are also thee chances to pause the clock for a short time, useful when looking for one or two elusive items.
The location of each level is circled just before you start it as with all clues it could come in useful later or maybe not. The second level is different with the time being less and you start only knowing a single clue, this is a hotel room that again gas lots of things to find, the next item will appear a few sends later and so on, somewhat harder than level one.
However the clues are not the object itself but clues to find – when put together – the object you are looking for.
You may not be surprised that I never got anywhere near level 40 mainly because I am sure my age group is not that the product is aimed at while the '3+' rating is perhaps only for Mensa Champions, I suspect that pre teens will love it and polish off several levels in a sitting.
Doing my Internet searches found the Mystery Stories for Nintendo DS at a best price of £17.96 including free delivery from the first link below.
http://www.amazon.co.uk/gp/product/B00260G3KS?ie=UTF8&tag=gadge0a-21&linkCode=as2&camp=1634
http://www.avanquest.com/UK/software/mystery-stories-ds-123858