A New Sign of the Zodiac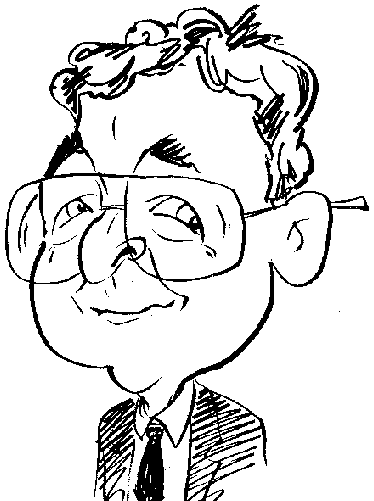 So your pockets are bulging! Maybe it is because you are carrying too many devices. Perhaps one solution might be to switch to a device that combines the features of a PDA and gaming console.
The Zodiac 1 is such a device. This product has been developed by Tapware, a company I had not heard of previously but I suspect had been set up by ex-Palm employees, and is based on the latest version of the Palm OS with Tapware Extensions. Powering the Zodiac 1 is a Motorola i.MX1 ARM9 processor supported by the ATI Imageon 4200 graphics accelerator. 32MB of memory, Bluetooth and infrared connectivity and two SD expansion slots come as standard.
Weighing 6.3 ounces, measuring 143 x 79 x 14mm (W x H x D), and stylishly curved, the Zodiac 1 has a 3.8 inch centrally mounted transflective display with both portrait and landscape views. A rubberised flap protects the screen from damage when not in use. While the screen, with its 480 x 320 resolution and 16-olour backlit display, is clearly visible in either orientation, game players will probably stick to landscape mode as this provides more convenient access to the analogue controller, front mounted triggers and programmable action buttons.
The analogue controller is positioned on the left of the screen while the action buttons are on the right. Game players will also appreciate the built-in stereo speakers, Yahama audio, force feedback response and multi-player action using Bluetooth connectivity. Full versions of Stuntcar Extreme and Acid Solitaire are included to help you get into the mood. Other games, supplied on SD cards, are currently available for purchase.
Along with its game playing capabilities, the Zodiac 1 can act as an MP3 player. A set of ear buds are included in the box but most users will probably quickly replace them with a superior headset. Your favourite tracks can be added by using the Palm desktop software for transfer to the device's internal memory or, more realistically, to a SD card or directly using a card reader. The Zodiac 1 can accept MMC and SD cards on both slots with slot 2 also supporting SDIO peripherals.
Similarly you can transfer image to the device by the same methods or use Bluetooth and infrared to download images from a camera phone. Images can be stretched and rotated. A simple slideshow can be created with a user-definable time delay. If still imagery is not enough then a copy of Kinoma Video is included. This will allow you to convert MPEG1, MPEG4, QuickTime or AVI movies into formats that can be played on the device using Kinoma Player.
Less you become bored with all this entertainment, Zodiac 1 does have a serious Side. You can simply tap on the appropriate on-screen icon to open up a range of organisational features. These features include a date book, address book, To Do list and memo pad. It is an easy matter to keep this data synchronised with the equivalent information stored on your PC via the supplied USB cable. Word-compatible documents can be viewed, edited and created with the WordSmith word processor. Information can be entered directly using either the Graffiti software or an on-screen keyboard. You also get PalmReader for displaying ebooks plus an alarm clock feature with musical tones and a stopwatch.
Installation of the supplied desktop and synchronisation software could prove to be a little fraught especially if you have a previous version already in situ. It is important to follow the instructions and remove the previous version of the synchronisation module. A system reboot with be required before undertaking the first synchronisation.
Although the Zodiac 1 is based on the Palm OS, I did discover one or two earlier Palm games that would not work with the device. However as these games were very simple and monochrome in colour, it was no loss. Battery life was of more concern with two or three hours of heavy game-playing resulting in a battery low message appearing.
Although the product was being launch at the recent EGN Show held at London's Excel Exhibition Centre, UK pricing has yet to be decided. As an indication, the Zodiac 1 is priced at $299 in America. .