HP iPAQ Pocket PC h5500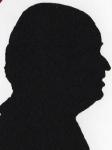 Most will know this is one huge plus for HP that came out of the merger with Compaq. Although I have used several Pocket PC's I have never before used an iPAQ.
This is the top of the range iPAQ and even a confirmed Palm user such as me has to say it's got quite a bit going for it.
A few figures, it has a 400MHz processor from Intel. 128MB Ram and the security seems excellent, there is even a fingerprint reader. Bluetooth and Wireless connectivity means even when away from your Office you can keep in touch. The screen is excellent the only unit I have seen with one that gets close is the Viewsonic that I remember I could use as a torch.
So far only plus features, however it is a little bulky and also a tad heavier. The overall dimensions are 13x8x1.5cm and the weight is 200grams. The important part the screen, is 6x8cm and not only clear but bright, you can of course adjust the contrast. The unit is grey with black trim and silvered buttons.
Like most recent offerings it has a Secure Digital (SD) slot and while you can use this to store or move data no doubt a lot will use it for .mp3 files. I was pleasantly surprised by the quality of the internal speaker, the output was quite listenable. However for the benefit of others who may not enjoy your style of music there is also a headphone socket. It also a built in microphone which you can use to take notes etc.
In use you will not be surprised to hear that it was rapid and the on screen soft keyboard was excellent - for those like me – who have never mastered writing in the 'graffiti' style.
One point that may sway many users new to handheld devices is the ability to read and write Pocket Word and Pocket Excel files that convert on synchronisation to the Word or Excel format. Before leaving the office transfer those files that you are working on and you can continue while using your Pocket PC device. The latest version of Pocket PC 2003 is supplied together with Outlook 2002. The HP unit also has a two year warranty.
Transfer of data is via USB and a cradle is supplied together with a battery charger and a rather nice slip case to help protect the screen during your travels. There is also a getting started sheet and rather a nice touch a spare stylus.
As stated I have used a Palm (the only real current opposition) for several years. My old Palm is monochrome, has no expandability, the screen is getting flaky and file transfer is via serial not USB. Now if you are asking would I swap the answer has to be a resounding yes. The price of the all singing/dancing HP iPAQ is h5500 is around £495. Other models start from around £200 but naturally they have less functionality.
Link : http://www.hp-expo.com/uk/eng/commercial/handhelds/fa107a.html