Smart Clock & Wallet Ninja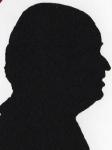 Two items that each have several uses. First a Smart Clock that can be used to sync a smartphone and also double up as an alarm. Second something that fits in your wallet and that has so many tools that all have their separate uses.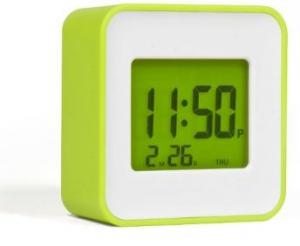 Smart Clock
It is small at 6x6x2.5cm and weights 70grams with its supplied two 'AAA' batteries inserted.
I am sure all of us – of a certain age – had a small battery operated travel clock, in fact I still do and on my occasional journeys away it accompanies me on a belt and braces and safety pin basic as I hate to be late.
This clock however is digital – no hands – and it takes its setting from your phone either Android or Apple. It has a tree line display which appears as silver on yellow or black on green when you press the backlight.
So once you have set up to two alarms and day or date reminders from your phone it just works. It's alarm or alarms sound – there is even a snooze button and it does not require the phone to be nearby or even turned on to function.
No alarm is set on the phone and the App required to set up the clock is easily downloaded free of charge from the appropriate App store.
There is a small Instruction booklet with three pages in English and I suggest you read them as my attempts to sync without them failed. However if you follow what it says it works flawlessly first time.
The display on the clock shows line two and three as the digital time (12 or 24 hour format) and line four shows month and date with a three letter arbitration for the day. Whatever reminders or alarms you have set are shown on the first line.
This is a more useful Smart Clock than you might first think as it even works when your phone has no power left as once the clock is set the phone plays no part.
The Smart Clock is available from the link below for £15.95
http://www.giftzone.co.uk/app-smart-alarm-clock-thumbs-up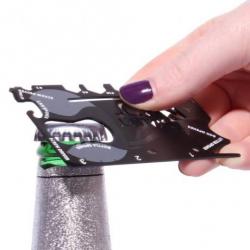 click image to enlarge
Wallet Ninja
It is a small piece of metal 8.5x4.5x.1cm. It weights 29grams.
While the impossible to open without scissors packaging says its 18 tools in 1 some of its uses are somewhat strange and others like the several sizes of screwdriver are duplicated.
Let's start with what every person should have a bottle opener. Next to this is a can opener so when you go camping the beer and baked beans are covered. A peeler is on one edge so you could even slowly peel potatoes or carrots.
Next a box opener useful if the scissors are not around and safer than a knife.
The range of screw driver tools starts with a glasses screw size something that all of us that wear glasses need when the screw loosens.
One size has a two inch rule divided in 1/8 and the other a 5centimte ruler. Finally a 'Cell Phone' stand that needs help from the card in the packaging to function.
The Wallet Ninja is available from the link below for £8.99