A Personal Cloud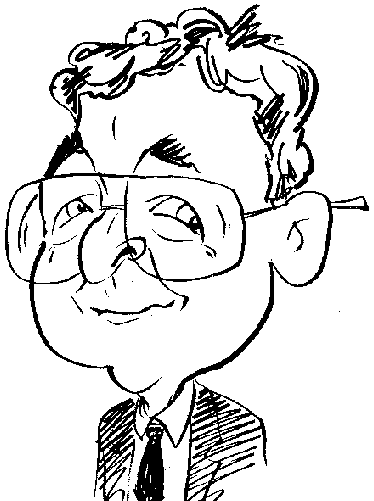 Rather than keeping their head in the clouds, users are increasingly using this virtual environment for storing their data which is then accessible from various locations.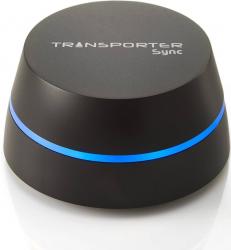 click image to enlarge
When considering Cloud storage, your basic choice is either to make use of storage supplied by somebody else, whether it is a paid for service or one of the free offerings with limited capacity, or manage your own Cloud storage. With this latter choice, you retain full control over the data and avoid any issues that might arise such as the Patriot Act for data stored on servers based in America. While some home-based solutions, such as those offered by Seagate and Western Digital, combine hard disk storage with Cloud access features, Connected Data's Transporter Sync product takes a different approach.
Transporter Sync is a product which offers to provide private Cloud storage for your photos, music, movies and documents with anywhere access via an Internet connection. Supplied with a power lead and Ethernet cable, the Transporter unit is hardly the most visually impressive piece of kit. It looks like a circular 5cm high plinth on which you might mount an award you have won. However appearances do brighten up once the Transporter receives power but more on this a little later.
Connection sockets are clearly visible for attaching the power and Ethernet leads while a third connection for attaching a USB device is initially concealed behind a Read and Remove label. When you remove the label, you will be able to attach an external hard drive for storing data that can be accessed via the Cloud. The reason for the label is to make sure you realise that when you attach a hard drive to the Transporter, it will immediately be formatted so loosing any existing data that might already be on the drive.
Setting up the Transporter Sync is relatively straightforward although it can be rather time consuming. Although not immediately obvious, there is a light band running around the centre of the Transporter. This element immediately lights up when power is supplied to the device. Flashing and steady lights of different colours indicate the status of the Transporter as it starts up and formats the attached hard drive. Depending upon the size of the attached hard drive, you could well have enough time for a cup of coffee and a raid on the biscuit barrel as you wait for the various processes to be completed. At least you get the chance to watch the pretty colours on the Transporter device as it prepares itself for action.
Once the hardware has been set up, you then need to log onto the designated website and create a free Transporter account with a live email address (it will be used to send any alerts that might occur) and a password. You will need to download the available software for either the Windows or Mac platform that will host the Transporter Sync. The email and password information will be required when accessing the Transporter Sync content from various mobile devices using the appropriate downloadable app from the Android or iOS store.
Following the installation of the desktop software, a system restart will be required as the Transporter software is added to your task bar. You can access the Transporter data either from Windows Explorer or using the task bar link. Transporter supports two types of folders. These are Sync folders and Transporter Library folders. By default folders are created as Sync folders and these are synced to the relevant content on your computer. You will be able to access this content when offline. A green checkmark is used to identify a Sync folder.
Library folders are stored on the Transporter's hard disk and are only visible with an Internet connection. Content can be transferred from a Sync folder by a right mouse click and then selecting the Move to the Transporter Library from the Transporter option on the Context menu that appears. These folders will be indicated by a grey Transporter icon.
You can also specify content, whether a file or folder, to be shared with a single user or a selected group. This task is achieved by again using a right mouse click and then this time selecting the Create Link & Copy to the Clipboard option. This link can then be pasted into an email and dispatched to whoever you wish. The recipient will need to have an appropriate app installed on their system and appropriate instructions will be provided when the link is first accessed.
With regards to using the Transporter Sync with mobile devices, my testing has been restricted to those running the Android software. As mentioned earlier, you need to download the appropriate app. Both the email address and password will be required to make the initial content. You can download content to your Android device and upload files and photos to the Transporter. Your mobile device will need to be running Android 4.0 (Ice Cream Sandwich) or later to benefit from Transporter Sync.
The Transporter Sync is like having your own personal and private Cloud environment without having to pay monthly fees or worry about the safety of your content. You can share with others plus decide what will be synced and even arrange to have certain folders synched with specific computers. The product should work with any standard USB external hard drive.
The Transporter Sync will be available from Amazon UK, Dabs, Transparent and Expansys. This kit has been priced at £78.