External Android Content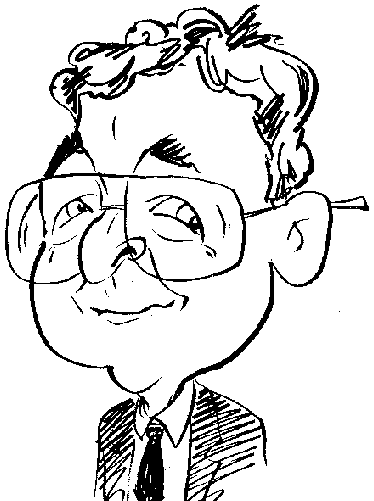 If you do not have enough storage space on your Android device for your music and videos then this next product could solve your problem.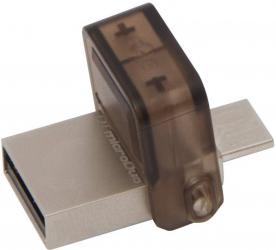 click image to enlarge
Recently I was introduced to OTG (On The Go) technology with the arrival of a small piece of kit. This kit consisted of a lead with a male micro USB plug at one end and a female standard USB plug at the other end. The purpose of this product was to allow the user to add additional storage and content to their Android Smartphone or Tablet. You attach the OTG kit to the mobile device and then plug in a flash stick to the vacant USB plug. While this worked fine on some Android devices, others were not as obliging. By googling "OTG" you should find numerous examples of frustrated users and possible solution that might help.
Now Kingston Digital, an affiliate of Kingston Technology Company Inc., has come up with its own slant on OTG with the release of its DataTraveler microDuo product. As its title indicates, this product has a dual USB interface for linking Android Smartphones or Tablets to additional content that is stored externally to the handset or tablet. Unlike the basic OTG solution, which just provides a bridge between the external content and the mobile device, the Kingston offering adds its own storage capacity, which is accessible by the Android Smartphone or Tablet, to the equation. The product will be available in capacities of 8GB, 16GB, 32GB and 64GB prior to the needs of formatting and other functions having taken a nibble at the available capacity.
While the basic OTG device was small enough to slip easily into a pocket, the Kingston is even smaller, almost minute in comparison. Kingston may refer to it as a micro device, I could argue that nano would be a better description of a device that is a prime candidate of being misplaced among the junk that normally inhabits my, and many others, pockets. This is a product that has dimensions of 27.63 x 16.46 x 8.56mm and weighs slightly under 7g. Fortunately Kingston has included a key-ring attachment concealed within the product's packaging ensuring that I have yet to misplace my review sample (fingers crossed).
Metallic silver in colour, the DataTraveler microDuo features a standard USB 2.0 plug at one end with a micro USB plug at the other end. The micro USB plug is protected by a brown plastic cover when not in use. This cover needs to be slid forward and then flipped back to allow the micro USB plug to be attached to an Android Smartphone or Tablet.
As with standard OTG, not all Android devices will be able to recognise the presence of this addition and this give the operating system access to the content. Kingston has compiled a list of compatible devices which can be viewed at www.kingston.com/otg/compatibility. Considering the number of Android Smartphones and Tablets that are in the wild, this list is relatively short at just 33 entries. I can add the Motorola Moto G and Moto X to the list but that still leaves a number of Android devices not supporting the useful OTG feature.
Before attaching the DataTraveler microDuo product to your Android Smartphone or Tablet, you can transfer content to it using a USB port on your computer. This can be achieved by attaching the Kingston device, using the standard male plug, to a spare port on your computer and then select the data to be transferred. This could be videos, photos, music or documents as you use your favoured method whether that is copy & paste or drag & drop. As this is a USB 2.0 device, the speed of transfer will be reasonable without being the faster rate possible with USB 3.0.
When you connect the DataTraveler microDuo to your Android Smartphone or Tablet, a message will appear briefly at the top of the Android screen stating "Preparing USB Storage", indicating that the device has been accepted and its content can be accessed. Naturally you will need the appropriate app to access the content. This could be Music Player, Play Movies, Gallery, Quickoffice, a file manager or whatever is your chosen tool for the task.
With compatible Android devices, I encountered no problems with the Kingston DataTraveler microDuo product. When disconnecting the OTG device it is advisable that you use the "Unmount" option from the Storage menu under Settings otherwise you get a message stating that an unexpected or unauthorised removal has taken place.
If you are looking to add additional storage and access capabilities to your Android Smartphone and/or Tablet then I would recommend the Kingston DataTraveler microDuo. However you should confirm that your Android device does support OTG before making a purchase. Sold with a five year warranty and free live technical support (not tested), this OTG with storage capabilities is priced as follows, 8GB at £3.85, 16GB at £6.22, 32GB at £11.65, and 64GB TBC. Computer requirements call for USB 2.0 running on Windows Vista and later, Mac OS X 10.6 and later, or Linux v 2.6 and later.