Deezer and MobiData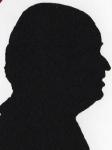 First Deezer a free streaming service most will have heard of but it can – for a fee – offer far more and its rather good. Second a SIM for those who just require Mobile Data or for those with dual SIM units at a very good price.
Deezer
If like me Deezer is on a long list of things to try – when you have a moment – you may not have done so. A chance to visit somewhere I have not been for a very long time enticed me.
The more I use Deezer the more useful I find it. As regular readers will know my passion is Jazz and most services of this sort seem to think Jazz starts with Miles Davis and ends with Dave Brubeck, both excellent artists but it has a lot more to offer.
Are you looking for an obscure artist or track then I found Deezer has a lot to offer both ways. The one failing currently is that you cannot search by Instrument, in Jazz anyway.
Talking at the event to a Deezer boss it is possible on some classical modes.
Yes Deezer not only covers pop and all the forms of modern music that mean nothing to me but also classical, folk, opera and more but my tests have all been on Jazz artists and tracks.
The more you use Deezer the better it becomes at recommending tracks and artists for you to listen to.
Anyone can try Deezer for a limited time but some features are only available to subscribers (at the time of writing a fee of £4.99 per month) things like the ability to play tracks while offline which can be great when on mobile with only a small data allowance or when in places like tube tunnels where there is no wi-fi.
Deezer has a great range of tracks and artists and I have discovered a number of new artists through my tests of Deezer.
www.deezer.com to download a free test of Deezer.
MobiData
Some might say a SIM card has no link to a streaming service but when out and about even with the Free version you can use far more mobile data than you expect. However let me make it clear the only calls you can make with this SIM in place is via Skype or other such products.
MobiData use the Three network in the UK.
So is there a place in the market for a mobile data only SIM, certainly if you have one of the few dual SIM phones on sale in the UK and because of the fact it is Mobile Data only the cost per MB is a lot less than on a phone/text/data offering.
Over the last couple of months I have put it in my phone and for me anyway it's not a huge inconvenience as I do not encourage mobile calls and only on the occasions when I know I may need to be contacted while I am out do I use a standard SIM.
My out and about time is mainly spent checking sites and possibly emails, I can still make Skype calls but unless the person knows my Skype name they cannot call me, for me it means I can concentrate on what I am out for.
Looking at their site link below it has the full costs and also shows very competitive roaming charges for those who travel abroad.