Dualit Hand Mixer & Makers Notebook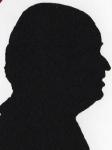 Review controls
At first glance two items with little in common. However all those original recipes mixed with the hand mixer need to be written down somewhere and of course it's not only recipes but also designs and patterns that it can hold for posterity.
Dualit Hand Mixer
Multifunctional kitchen machines have their place and indeed I have one – rather old – that when I do some serious baking gets used. However often all you need is the mixing betters, balloon whisk or maybe the dough hooks.
Here such a device that takes up a fraction of the space of the multifunction unit with bowls etc. It is 20x17x8.5 cm without beaters attached. It weights 1212grams.
The 1.1metre long mains lead is retracted inside the unit when not in use by a twisting motion of the back end of the unit. The plug even plugs into the unit itself near where the beaters fit and so it can store away without any trailing wire.
It is designed to sit on its rear end upright, great if you have messy beaters or dough hooks as it can sit and drip into the bowl.
My unit was a metallic red in colour with a chromium strip running over the top above the handle and it has a four speed control 0-4 and the beaters/whisk/dough hooks can only be ejected when it is at '0'.
I used all three of the implement sets to make various items and the range of speed given by the four settings was vast. In fact use a deep bowl when on '4' unless you want to spend a good amount of time cleaning up.
There is a simple four side Instruction Manual with plenty of illustrations and it even runs to a couple of recipes for Victoria Sponge and a Quick and Easy Loaf both of which worked well.
This is not a cheap low power unit likely to burn out as soon as you put some pressure on it. The 400 watt motor provides plenty of power as well as speed.
For anyone with a small kitchen this could be a total solution and for those who already have a more complex solution this still has a place for basic mixing, whisking and even bread making for those who do not have a machine for the job.
The Dualit Hand Mixer is available from the link below for £66.41 with free delivery from the link below.
http://www.amazon.co.uk/gp/product/B00BZSXOJK?ie=UTF8&tag=gadge0a-21&linkCode=as2&camp=1634
Makers Notebook
This is probably one of the strangest things I have reviewed. It is 24x16x1.5cm and if you have guessed from the title I suggest you buy a lottery ticket or back a horse as you are able to predict far better than me.
Yes I knew it would be a book as the publisher it came from only do books. It has an elasticated band to hold it closed.
Pages 1 to 146 have a close knit grid with the top of each page labelled idea/project, the date, notes or signature and from page to page which assumes your design or pattern will stretch over more than a single page.
Each large square is broken up into an 8x8 grid, each page has six large squares across and eight large squares down, the more mathematically minded will know there are three rows of eight left spare at the bottom.
Of course if you have heard of Make magazine all will be clear, I admit I had not.
The frontispiece may enlighten as it has a quote from William Blake 'My fingers emit sparks of fire with expectation of my future labours'.
After page 146 you have 20 pages of useful information like Common weights and measures, fraction to decimal conversions, Archaic chemical names and common technical abbreviations to name but four.
Inside the back cover is a sleeve that contains three pages of sticky logos and items.
If you are a serious designer then you need plans for your project, even when designing a meal the layout on a plate of the finished item matters to you. So it goes far further than receipt and method.
For other items then having a design registered means first thoughts and patterns matter so if you plan then this is the thing for you.
The Makers Notebook is available from the link below for £9.92 with free delivery.
http://www.amazon.co.uk/gp/product/1449320562?ie=UTF8&tag=gadge0a-21&linkCode=as2&camp=1634