Chatters, Muttz and Kats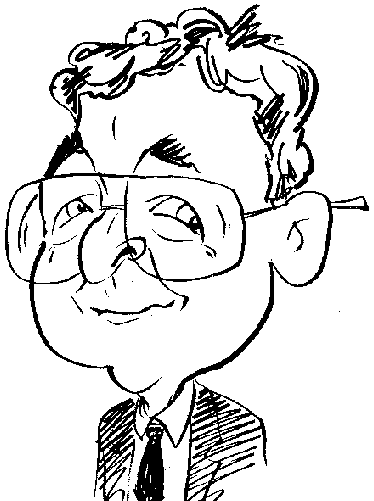 Review controls
They are cute, adorable and child friendly. I am referring to a series of toys in the form of pets that respond to their owner.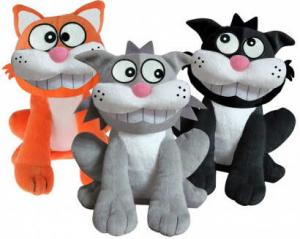 click image to enlarge
We have long been accused of being a nation of pet lovers. Or perhaps, in the case of my cat who allows me to satisfy his needs, pet dominated would be a better description. This close affinity with the domesticated animal kingdom can be seen with many of the toys we purchase for our children (well that's the excuse we tell ourselves although some toys are bought for our own pleasure) that are in the form of animals. Recently 50 Fifty Gifts, part of a group of companies that are leading innovators in the novelty gift market, have come up with a series of animal toys that have their own individual personality.
50 Fifty Gifts has categorised these offerings into three groups referred to as Chitter Chatters, Mad Muttz and Krazy Kats. My cat strongly objects to this last group and wants nothing to do with it so lets start with it and get it out of the way before any claw sharpening gets underway.
Classified as being suitable for children aged 3 and upwards, like the other two categories, Krazy Kats has three different models. You can select from cats named as Ginger, Sooty or Tiddles. Ginger, as you may suppose, is predominately ginger in colour and is crossed-eyed while Sooty is mainly black and has obviously noticed something of interest approaching from above and to the left. My review sample of Tiddles comes in grey with a gaze that is focused slightly downwards and to the left.
All three cats share the same propensities to meow, screech, fart and snore at the merest encouragement. All you need to do, sorry I meant to say the child should do, is either stroke the cat's head or wave a hand in front of the cat to activate its motion and touch sensors and it will perform its range of party tricks. The cat will also bob its head up and down as if in response to the reaction that its performance engenders.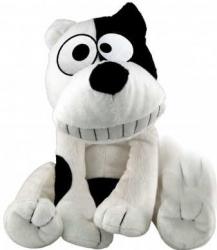 click image to enlarge
This feline trio are powered by three AAA batteries stored in a compartment located on the base of each cat. A set of batteries are supplied in situ but these are for demonstration purposes and will need to be changed fairly quickly. There is an on/off switch located on the base of the unit when it is time for a break from the cat's antics.
Mad Muttz follows a similar pattern. This trio of friendly canines are named Fido, Max and Dexter. Fido is predominately white with patches of black. Max is brown with a white mouth while Dexter is a mixture of black, white and brown. As with the cats, the dogs have motion and touch sensors built in. These sensors can be activated by a head stroke or passing the hand in front of the toys. You then get a series of dog noises that include bark, fart, burp and snore. There is also, true to life, a scratching sound with accompanying leg movements.
Both the cat and dog families of toys feature a small button-like motion sensor mounted on the front of the toy's exterior. At first I was a little worried as to whether these sensors could be easily removed by inquisitive fingers and possible swallowed. But they withstood my several attempts to remove them so alleviate my initial worries.
The third category of Chitter Chatters does not have the motion sensor feature. I did notice some visible stitching on the beak of my penguin sample that might attract some unwanted attention from young fingers, Unlike the other two categories, the trio making up this set have not been given names as you select from a penguin, mouse or monkey. My review sample, quickly named Biscuit (the reason should be obvious), like the others in its group, repeats everything you say in its distinctive voice, as it bobs up and down in time with the output. Best be careful what you say around this pet as it could repeat your words to the wrong person. Although probably not one of the original uses for this toy, it was quite amusing to place it in front of a radio playing music and enjoy the performance that the toy puts on with its antics.
While I do not image these toys to have long lasting appeal, they do provide some amusing moments that children will enjoy. The Mad Muttz and Krazy Kats are priced at £15 each while a Chitter Chatter will set you back a reasonable £10.