External Storage and External Power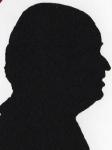 Review controls
First from Buffalo a 500GB Thunderbolt drive which should take care of the storage side. Second from Proporta a solution to your mobile device running out of power an external battery that you can keep in your wallet.
500GB Thunderbolt Drive from Buffalo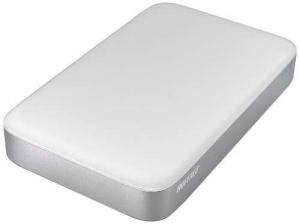 click image to enlarge
Not the smallest 500GB drive around, however it will sit happily on your desk and is still small enough to travel with you in a case or bag. The coverage from me for Apple products is small and rarely goes beyond various 'i' items. Here however the white top and white lead make Thunderbolt users right at home but so are USB3 users.
The back of the box compares possible speeds USB2 30MB/s, FireWire 800 77MB/s and Thunderbolt 105MB/s.
The case is 13x8x2.5cm and the weight around 260grams. It comes with two cables for USB3 (backward compatible to USB2 or even USB1.1) and Thunderbolt. Both the supplied leads are 50cm long, powering is through the cable.
There are two 'C' shaped black rubber feet each 5cm across on the base so it will not slip when sitting on your desk.
As I do not have a MAC my tests have been using various PC's and although when you first plug it in Windows recognises the drive it will not automatically give it a drive letter you have to go into Computer Management and do this yourself, so maybe not a unit for those who expect to see it work immediately out of the box.
However once you have formatted it then it works on Windows XP, Vista and Windows 7. The actual space is 465GB.
When taking power from USB there is a 2cm long light from the front of the base so you remember that it's connected. The Buffalo MiniStation Thunderbolt 500GB drive is available from the link below for £156.41
http://www.amazon.co.uk/gp/product/B0095PO6TM?ie=UTF8&tag=gadge0a-21&linkCode=as2&camp=1634
Proporta TurboCharger Pocket Power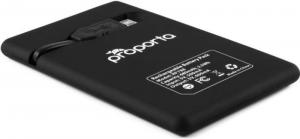 click image to enlarge
Whatever your portable device there are always occasions when its power level runs low and normally just at the critical moment.
How often do you leave home without your wallet? You may think the statement above and the question are not linked but they could be with this device from Proporta you can charge any Micro USB device or with the supplied adapter almost all 'i' devices. While you can purchase the rechargeable battery unit separately for a further £10 it can be supplied with a good quality leather wallet, big enough for all your cards as well as the Proporta battery.
It is 8.2x5x.5cm and weights 31grams with the micro USB connector that comes on a 4cm long lead tucked into the back of the unit. A 20cm micro USB to USB lead means you can recharge the battery from a wall socket or a PC USB port. Also supplied is a micro USB to standard 30pin Apple adapter so almost all 'i' devices are covered.
The stated capacity is 680mAh 2.5Wh. There is a blue LED on the end that has three sections to tell you how much charge it has. Buy it without the wallet and you probably leave it at home but put it in wallet and it will go wherever you go.
The wallet is good quality cow hide – mine was brown – I got 10 cards of varying types as well as business cards and notes and there was still room for the Proporta PocketPower. £12.95 without the wallet or £22.95 with it either way it includes delivery. My only criticism is that the Apple adapter does not fit in the battery unit so has to be stored separately and is therefore more likely to get separated.
http://www.proporta.com/product/turbocharger-pocket-power-emergency-charger-and-external-battery-pack