Noise Cancelling Headset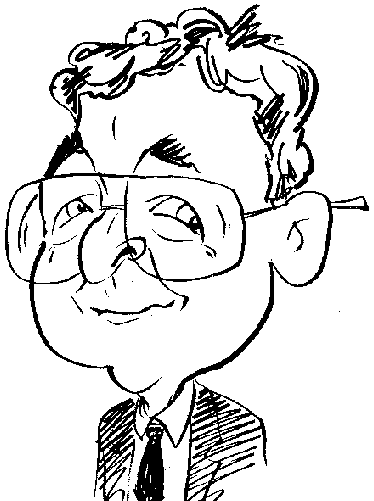 While out-and-about listening to your favourite music, your enjoyment can be reduced by outside noise elements. Noise cancelling headsets offer to reduce this problem.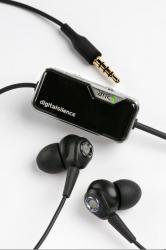 click image to enlarge
While Paul Simon wrote and sang about the Sound of Silence, Wolfson Microelectronics was more interested in Digital Silence. With its headquarters located inEdinburgh, Wolfson Microelectronics is an audio and noise cancelling specialist supplying high performance mixed-signal semi-conductor solutions to the consumer electronics market worldwide. Digital Silence™ is the retail brand of active ambient noise-cancelling stereo headphones and headsets. Included in this product line-up is the DS-321D which is the subject of this review.
The DS-321D is an ear-bud style of noise cancelling stereo headset with a voice microphone. Opening the box reveals the main headset unit, three pairs of ear-buds (small, medium and large) with the medium set already fitted, a short standard to microUSB lead for charging purposes, a 3.5mm jack adapter and a soft, zipped pouch for keeping all the bits and pieces together when they are not in use. The kit is available in a choice of black or white with the review unit being of the former colouration.
The permanently attached lead linking this headset to your chosen portable music device, whether a mobile phone or MP3 player, is divided into thee sections. The first section consists of two thin strands, stretching from the ear pieces to a microphone pod, measuring 43cm for the left ear and just 13cm for the right ear. This rather substantial difference in length is brought about because you are meant to insert the right ear-piece and then pass the lead behind your neck before inserting the left ear-piece. The arrangement initially felt a little strange but it did help keep the lead out of harm's way and avoided it being accidentally knocked. The length difference also gives a clear indication as to which ear-piece goes into each ear as it saves you the bother of trying to see the "R" and "L" identifiers on the ear pieces.
The second or middle section of the lead is thicker and runs from the 3cm long microphone pod to the control pod. This part of the lead measures 66.5cm. The control pod unit measures 45 x 20 x 10mm and features a spring belt clip for holding it firmly in position. Powered by a non-replaceable, rechargeable lithium ion battery, the unit has a slider switch for turning the noise cancelling on and off plus a button to mute the audio if you wish to hold a conversation with somebody or listen to an announcement.
The final part of the lead measures 29cm and ends with a gold coloured 3.5mm jack plug. This plug should be fine for most devices. I know I had no trouble when using it with my Sansa Clip+, iPod Classic or Blackberry Pearl. However if you do have issues with audio distortion then you can use the supplied adapter plug. This could also be useful to provide compatibility with some mobile devices.
The DS-321D uses Wolfson's myZone™ digital ANC technology to cut down on outside noise interference. As I understand it, this technology performs its task by picking up ambient noise through the two small microphones mounted on each of the ear-pieces. A digital copy of this noise is made and then inverted to make an anti-noise signal. This signal is then played back through the unit's speakers to cancel out any unwanted noise.
While my tests revealed that outside noise is not completely removed, you do get a far more rounded sound from this headset when the feature is turned on. A green light on the control pod shows when the noise cancelling feature is turned on. You should get up to 14 hours of improved audio from a full charge of the battery. A recharge will take around 2 hours.
When used with a mobile phone you not only get your music but warnings of incoming calls. Using the single button on this pod you can accept and end calls. Voice dialling might be possible with some handsets.
Although I am not a fan of the ear-bud style of headset, much preferring the over-the-ear style, I was generally impressed with the performance of the DS-321D. With the ANC featured turned on you did get a slight drop in volume due to the filtering of the audio but that was more than compensated by the increased body to the sound. The carry pouch was a nice touch as well. I do have one small niggle with this product. Even split into three sections the unit's lead had a tendency to be entangled without any human intervention. The Digital Silence DS-321D is priced at £69.99 and should be available from stores such as Carephone Warehouse, Play.com and Hughes Direct.