Brando and Varta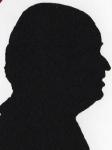 First a device that allows you to charge up to five USB devices from a single 13amp socket. Second two 'AA' and two 'AAA' rechargeable batteries from Vatra, they come with a Free dual recharger unit.
AC to 5 USB Power Adapter
It has 6.5x7x3.5cm visible when plugged into a 13amp socket. The front shows 4 USB slots, however remove the outer sleeve and a micro USB is reviewed on the end of 65cm of cable that is wound round the body and clips into a storage bay.
So now a single 13amp socket is capable of charging five USB devices simultaneously. The load can be up to 3000mA distributed among the four female ports and the mini B connector.
It is a neat unit that looks at first glance like a two or three way plug adapter, this is ideal for those who travel and providing your devices can take charge from USB then it saves taking several power bricks and cables with you.
Even in the home it is often more convenient to use a 13amp socket to charge rather than a PC. It comes with four interchangeable plug ends so even if you go abroad then you probable have the power outlet fitment that you need.
This is another very clever device from those people in Hong Kong who seem to find so many useful USB thingies.
Available from the link below for $22US plus $3US post and packing to anywhere in the world.
http://shop.brando.com.hk:80/prod_detail.php?prod_id=03241
Varta Rechargeable with free USB Charger
Here you are paying to get two 'AA' and two 'AAA' ready to use rechargeable batteries. In the same blister pack is what looks like an oversized memory stick which connects to a USB port to recharge the batteries when required. Its size is rather important as it may take up two ports and in that case the item above may be of use.
It is 8.5x3x2cm and the pair of bays allow you to charge two of the batteries. There are two settings at the + end that mean the same bays can be used for both 'AA' and 'AAA' batteries. The one thing you cannot do is charge one of each at the same time.
The pair of 'AAA' are 800mAh requiring 10 hours for a full recharge and the 'AA' are 2100mAh that need 11 hours for full charging.
The charger is supplied with a cap so no sharp ends should you put it in a pocket or purse when not in use, this does increase the overall length to 10cm from the 8.5cm figure quoted above.
It should be available from both shops and online however currently my searches reveal a blank.