Super Mini Speakers and SD Card Reader both from Brando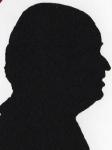 These two objects give you a sample of what can be purchased using USB. First a speaker shaped light a bulls head to give a decent volume from an iPod or MP3 player. Second an SD Card reader that comes in standard and micro sizes.
Super Mini Speakers
This novelty speaker has just three controls input for USB lead to charge the Li-ion battery, a volume control and input for supplied standard 3.5mm jack lead. Attaching the lead turns on the unit.
The head is 9x9x4cm and the 2watt output speaker has a 3.5cm round grill on the back of the head. The eyes and horns light up (blue) when it is on. It weights 90grams.
For personal listening this is fine and I was pleasantly surprised at the volume available. I connected both an iPod and an MP3 player with a range of MP3 files that I keep for such tests and the volume level was normally reduced somewhat as at full volume it would be uncomfortably loud.
While I used the 50cm 3.5mm jack lead provided it works with any such lead. The charge lead is 70cm long with a standard USB plug going to the PC and a power adapter end going to the bulls head.
The Li-ion battery outputs 3.6volts and its input is 4.2volts. The stated frequency response of the 2watt loudspeaker 80Hz-18kHz.
While for me the bulls head itself does nothing the speaker has good output and even with the 3.5mm jack inserted and the power charging it adds less than a cm to the width as the bulls horns and ears cover this.
There are three small pimples mounted on the reverse to keep the speaker off whatever surface it is laying on however you can rest it on the bulls face to get a more direct sound. I also used it in the headphone socket of a recently reviewed notebook with very low sound output and this increased it.
Available from Brando on the link below for $13US + $3US post and packing to anywhere in the world, mine was white but they also do it in black.
http://usb.brando.com.hk:80/prod_detail.php?prod_id=00820
SD Card Reader and charge cable
With numerous multiple card readers why would you want one that only does a single type (SD or Micro SD)? The answer lies in the cable itself as it doubles as a charge cable for anything requiring a micro lead to charge.
The cable is 70cm long with a standard USB plug on one end 10cm into the cable is a lump 2cm round that takes a standard SD card and Windows then sees it and allows you to drag and drop items to and from it as you can from any drive letter in My Computer. However this cable continues for another 60cm to a micro SD plug such as used to charge numerous mobile devices.
While they do a dedicated unit for Micro SD I would think that the SD one will be more popular as most card adapters allow a Micro SD card to be placed in a cover and then they read (and write) like a standard SD card.
Stated to work with any Windows PC (98SE onwards) and the packaging also carries a MAC OS logo.
Available from Brando from the link below at $12US + $3US standard post and packing no matter how large the order is.