Two Small Brando Items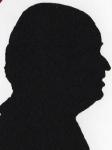 With the pound seeming to fall a lot, these purchases need to be checked more carefully as you are buying in dollars. Here a keyboard ideal for limited space and second a dual slot MS ProDuo adapter to allow your Micro SD cards to be read from the same adapter on a single read.
Wireless Office Keyboard with Trackball
This comes with what looks like a standard USB stick that is the wireless adapter. The keyboard is 25.5x11x2cm (this is very different from the measurements stated on the package). The required two 'AAA' batteries for the keyboard are supplied.
This is a seventy eight key keyboard with the alpha numeric keys being the largest at 1.5x1.3cm each. However there are also four volume keys on the left edge. Four audio keys on the right edge and to the left of that the trackball with six push buttons under it. Not finished yet as there are seven other push buttons along the top.
While the alpha numeric keys are not that much smaller than on a standard full sized keyboard the gap between the keys is smaller at .2cm as opposed to.6cm on a standard keyboard. For those who need a numeric keypad you have the same arrangement as with most notebooks having an FN key and then using certain alpha keys marked in blue.
The big question is can you touch type on it, well, I am not the greatest touch typist and have large fingers and I struggled mainly because my aim is not always true anyway and hitting the edge of a key on a standard keyboard is far more forgiving. However this is not just a keyboard as there is also the trackball. Being on the right side at the top probably means your right little finger will have the work to do and this is probably a new task for it. I found it okay but as I am used to using a mouse it was something that needed thought. When using a trackpad on a notebook it is a different digit that does the work so you might need to get that finger to the gym.
It also takes a while to get used to using the extra keys around the sides of the keyboard and until all keyboards are the same design I doubt the extra features will be used that much. Of course if your keyboard fails anything to give input will be accepted with open arms. Its size makes it suitable for anywhere where space is at a premium.
The price from the link below is $48US + $3USP&P and while I normally check the exchange rate just before the review for most of the summer it was close to $2 to the pound now it is a great deal less that your pound will buy so check the pounds value when you order.
http://usb.brando.com.hk:80/prod_detail.php?prod_id=00678
DualSlot Micro SD card reader
This is indeed an unusual card it is MS Pro Duo sized card. It has no memory but it does have slots either side that hold micro SD cards each up to 16GB so should you have a MS Pro Duo device you can buy cheaper SDHC memory and fit it into the MS Pro Duo card holder and benefit from the reduced price that SDHC cards over MS Pro Duo ones.
The card outer is 3x2cm and each of the two slots are on the sides so each one (or both) fit within the confines of the card. The name on the card PhotoFast CR-5400 MS Pro Duo Dual Slot Adapter for Micro SD and Micro SDHC cards. All that on a card 3x2cm is a feat in itself.
It is possible to mix SD and SDHC cards within the same holder. If only one card is inserted it must be in slot one to work. The card holder supports SD cards from 256MB to 2GB and SDHC cards from 4GB to 16GB.
A fairly limited family of users as you need to have a MS Pro Duo device. However you should be able to transfer data from one Micro SD or Micro SDHC card to another provided of course you have a card reader that supports MS Pro Duo cards. Available from the link below at $29 US +$3US P&P Check the current exchange rate between the dollar and the pound before purchase.
http://videogame.brando.com.hk/prod_detail.php?prod_id=00534