Polaroid News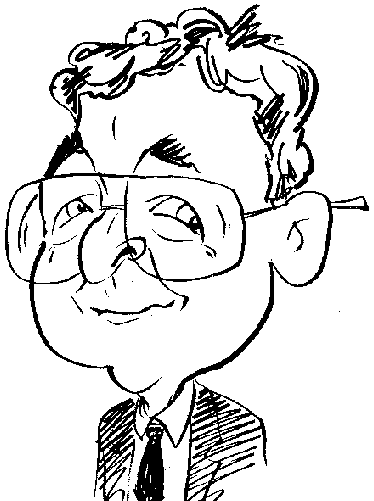 Review controls
You know you are in for a variety of visual treats when the Polaroid gang are in town showing off the latest range of products (and that doesn't include the strong rumour that Kylie was in the immediate vicinity).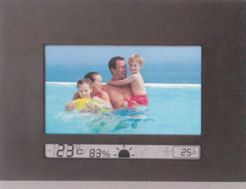 The new offerings feature digital photo frames; digital cameras for all ages; LCD TVs; a portable photo printer; and a PMP (Portable Media Player). First up are a couple of digital photo frames that both feature a black bezel. The XSU-0770S is a 7-inch model with a contrast ratio of 250:1, brightness of 300cd/m2 and a 480 x 234-pixel resolution. Capable of accepting SD, MMC and MS cards, this model doubles as a digital weather station by displaying indoor & outdoor temperatures plus humidity in a panel running below the main image screen. Supplied with a remote control and AC adaptor, this JPEG compatible picture frame can be wall-mounted or positioned on any flat surface.
The CPU-01015B has a 10-inch diagonal viewing area. Contrast is 300:1, brightness 300cd/m2 and a resolution of 800 x 480 pixels with support for CF, SD, MMC, SM, MS, MS Pro cards. Rather than the weather reporting facility of the XSU-0770S, this device can handle JPEG, MP3, MP4 and XviD content using PictBridge or WiFi connectivity. Both models give the option of portrait or landscape viewing.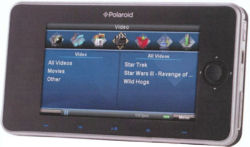 If portability is a prime viewing concern, Polaroid offers its PMP MPU-43315 product. Built around a 60GB hard drive, this unit has a 4.3-inch LCD screen and can provide up to 16 hours of audio or 4 hours of video from a Lithium Ion battery. Capable of handling MPEG4, WMV, JPEG, MP3, WMA and WAV formats, the PMP has a built-in FM radio receiver, WiFi 802.11 b/g and USB.
Two new digital cameras, both 8.0 megapixel models with a 3.0-inch TFT LCD screen, have been added to the Polaroid range. The i835 is powered by two "AA" batteries giving approximately 100 shots while the t831 model makes use of a Li-ion rechargeable battery delivering approximately 160 shots. Both cameras have 3X optical and 4X digital zoom with a range of image compression features and video with audio capture capabilities. You get 32MB of built-in memory with SD card support along with popular features such as anti-shake, face tracing, auto white balance, PictBridge, and 20 different scene modes including panoramic. The t831 adds a carry case, wrist strap and AV cables to the standard USB lead supplied with both units.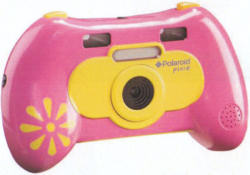 Aimed more at the child-centric market is the new Polaroid Pixie brand. The brightly coloured (blue for a boy, pink for a girl) digital camera could easily be mistaken for a hand-held games controller. In fact five built-in games come with the product. The camera has a 2.4-inch TFT LCD display with 2x digital zoom. Powered by two "AA" batteries, the camera comes with 1GB of memory and supports SD cards.
For the child who wants to capture videos, Polaroid has developed a pair of digital video cameras with the same colour scheme. A flip-out 1.5-inch TFT LCD screen, 2x digital zoom and built-in microphone and speakers are all part of the standard offering. Again power comes from two "AA" batteries. There is 16MB of built-in storage supplemented by SD support.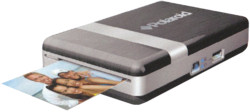 After capturing your digital images, it helps to have the means to quickly print out hard copy. To this end Polaroid has developed its Mobile Photo Printer. Measuring 0.93 x 2.83 x 4.72-inch and weighing 8oz, this device is eminently portable. As an inkless device it does require special Polaroid 2 x 3-inch borderless paper that will be available in 10, 30 or 50 sheet packs. Images can be transferred via Bluetooth or PictBridge with each one taking under a minute to be printed and ready for immediate handling. Prints are waterproof while a removal backing on the paper allows you to mount images on any suitable surface. A fully-charged battery should provide power for 15 prints.
Completing the new line up is the definia TLU-01953 19-inch HD ready LCD TV with built-in digital tuner. This model features a contrast ratio of 850:1, brightness 300cd/m2 and e resolution of 1440 x 900 pixels. There was another model on display but this 54-inch LCD TV is currently only available in America.
Unfortunately pricing information was not to hand at the time of writing.