It's A Small World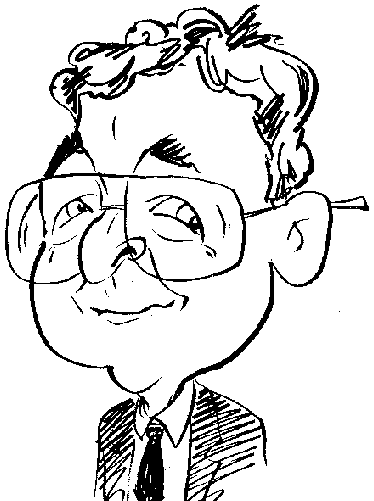 Add together equal measures of scientific exploration and computer interaction with a dash of curiosity, fun and creativeness could well result in a product from Digital Blue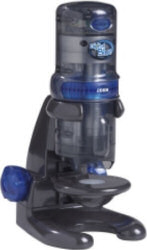 The product QX5 Computer Microscope has been specifically developed to allow children to explore a world of small creatures and other items without too much fuss or mess. This kit consists of a cylindrical shaped microscope with a permanently attached USB lead; a stand with a moveable tray for holding specimens; and software for displaying and adding special effects to the images. Also included is a lab kit made up of two containment dishes, tweezers, a sample slide and clip. You will need to install the software before attaching the microscope to a computer via the USB lead. As this lead is a rather generous 240cm in length, there should be no problem with positioning the microscope whether being used with the stand or in handheld mode.
Turning a collar on the body of the microscope allows you to switch between 10x, 60x and 200x magnification. However as the visual quality of the graphics is entrenched in VGA standard, you should not expect state-of-the-art images no matter how good you might consider your graphics card is capable of producing. The effect of the VGA limitation is more noticeable when using the higher magnification.
As well as changing the magnification level, you also have a degree of control over focusing. Depending upon whether the microscope is being used on the stand or in handheld mode, a different method will be required for adjusting the focus. In handheld mode you will need to physically move the microscope towards or away from the subject matter while a couple of knobs on the stand perform a similar task by lowering or raising the tray holding the specimen. Neither method is particularly accurate but should suffice for most tasks.
Still images or video clips of specimens can be captured. In handheld mode this is achieved by pressing a button on the microscope while on-screen controls are a better choice when the microscope is mounted on the stand. Once captured, this content can be taken into a separate module that allows for additional work to be carried out. There are tools for viewing images and videos; applying special effects; accessing fun paint options that include using a stamp feature to add clip art, fill areas with a colour or pattern, plus insert text in a range of sizes and styles. You can create a slideshow with accompanying music; export content in either JPG or WMV format; plus sent items to a printer.
Overall the results achieved using this microscope were fine. It may not produce images of the highest visual quality but it is easy to use and has an interesting range of features that will appeal to children from the age of six onwards. Having said that, there were a couple of niggles with this product. The microscope would only be recognised on the test system if it was present at boot-up time. Attaching the microscope once Windows was running would result in a "device not found" message. There could also a problem, for those running a screen resolution greater than 800 x 600, when closing down the Digital Blue software. Instead of returning you to your familiar desktop layout, the position of icons will have been rearranged to fit within the software's preferred 800 x 600 screen size.
The QX5 Computer Microscope will run on all Windows platforms from Me onwards. You will need a 300MHz processor with 64MB of RAM and 300MB of available hard disk space. Digital Blue has priced this children's scientific kit at £97 but I have seen it listed for much less than this so shop around.