Lexmark X1180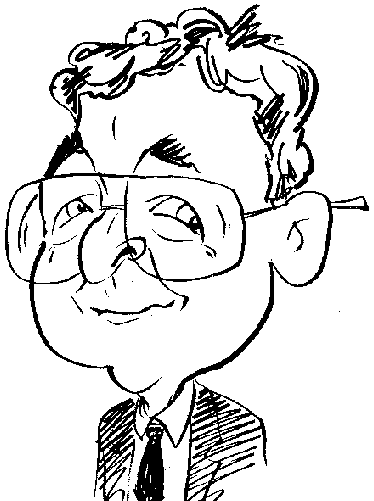 Whether you call them an "All-in-One" or "Multi-function" device, the role is generally the same. Print, copy and scan features are integrated into a single package. Lexmark, preferring the "All-in-One" designation, has recently added the X1180 to its product portfolio.
Lexmark's new "All-in-One" kid on the block, the X1180, bears a remarkable similarity to the company's earlier X1150 model. This is not altogether surprising as the X1180 will replace the X1150 and the only way to distinguish visually between the two is to check the model number on the scanner lid. Decked out in grey over black livery, the X1180 measures 44 x 30.5cm (W x D) at the top and then tapers down to 44 x 26.5cm at the base. The height is around 13cm although the rear-mounted paper input tray will add a little to this.
An array of five buttons is positioned on the top front right corner. These buttons provide the means of access to power, print, scan and copy in either colour or monochrome features. You can also control these activities via the X1180's All In One Centre which lies at the heart of the supplied software. Connection to the PC is via USB but no cable is provided.
Appearances aside, Lexmark has made some enhancements to the engine driving this device. As near as I can judge there is no difference with scan and copy features. Scan resolution is still 600 x 1200 dpi optical and 9600 dpi enhanced with a depth of 48 bit that is capable of detecting 281 trillion colours (and no I haven't personally counted them). You can scan colour photographs, text for OCR (Optical Character Recognition) output to your chosen word processor, and mixed content items. The scanner uses Contact Image System (CIS) technology.
When copying the maximum speed output is rated at 13 cpm draft monochrome and 5 cpm draft colour. These figures drop down to 8 cpm and 1 cpm respectively when the normal setting is used. Unfortunately I was unable to match any of these figures, always falling short, when using the X1180.
The improvements that Lexmark has made relate solely to the print speed that can be achieved by the X1180. Print resolution can be up to 2400 x 1200 dpi in monochrome and 4800 x 1200 dpi for colour. In draft mode, monochrome is rated at 14 ppm and colour at 8 ppm. Switching to normal print mode reduces these figures to 10.6 ppm for monochrome and colour coming in at 3 ppm. As is usual with speed rating, the results are based on 5% coverage which means very little to the average user. Again I struggled to even get near to these figures in my tests.
As mentioned earlier, the X1180 comes with its own All In One Centre software. This utility allows the user to view a preview of the image before selecting from a choice of scan, copy or Creative Tasks projects with user-defined settings. Included in the Creative Tasks section are offerings relating to print/copy, sharing, saving and editing features. There is also a Solution Centre that provides help with maintenance and How To advice. Other items bundled in the package include OCR and fax software.
While I have not had the opportunity to use of the supported transparency and iron-on transfer media, other types of media have produced good results. There is support for a wide range of sizes and weight of paper and noise level is such that it should not cause too much distraction. Pricing should be around £69.99 although by shopping around you might find this product cheaper.
Link : http://www.lexmark.co.uk