USB Battery Charger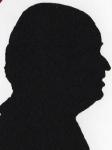 I am sure most of us have at least one set of rechargeable batteries, I know I have several sets of 'AA' and 'AAA' however the charger always seems to hide.
This is a USB 'AA' and 'AAA' battery charger. It is 8.5x6x2.5cm and weights very little. There is a clear plastic lid that slides off to allow either two 'AA' or two 'AAA' batteries to be inserted. You could even insert one of each as the design aligns them in different ways. Yes I did say two so a set of four batteries would take a while to charge.
Beside the charging area is a USB port so while plugged in whatever normally plugs into that USB port can still do so. In fact for those still only having ports at the back of the PC this could help 'modernise' as it comes with a 1.5metre lead that exits from the top of the unit, plenty long enough to reach from the back of most PC's.
The USB Battery Charger is supplied with two 'AA' and two 'AAA' rechargeable batteries, while the 600mAh of the 'AAA' is not far behind current offerings the 1400mAh of the 'AA' is 50% under that of the last set of 'AA' that I purchased.
Each battery draws current at the rate of 100mA an hour so the 'AAA' would take 6 hours to charge and the 'AA' 14 hours or should you have more powerful units just look at the batteries if they say 21mAh they will take 21 hours to charge.
These figures apply per battery so two batteries take no longer to charge than one. The amount of current available for the USB expansion port is 400mA with one battery inserted and 300mA with two so this may possibly be a problem for some devices.
There is a LED above each battery holder and I noted a range of signals from them however on studying the back of the blister pack - the only instructions supplied - there was no information on what the various lights meant so I asked the companies technical support department who gave me the following answer.
Each light is independent so the message given by one light applies only to that battery. Solid green = no charge, Rapid green flash = 25% charge, Slow green flash = 50% charge, Dim green 75% charge and no LED fully charged. I managed to work out the first and last for myself but the other information should have been shown on the pack.
For anyone who travels a lot then not having the weight of another charger this is an advantage or for those stuck at a PC without extra 13amp plugs available. The length of the lead is also useful for those without front USB ports.
It is also a rather different device and perhaps an ideal present for that computer person who you never know what to get. I am sure almost everyone uses rechargeable batteries and having this device plugged in for a day would charge even those larger capacity batteries, albeit two at a time.
http://www.thegadgetstore.com/TemplatePages/Product/1431/698/2.htm
http://www.a4tech.com/en/product2.asp?CID=41&SCID=42&MNO=CG-5 Logging onto their shop in Germany it is shown at less than 12 euros so if you can get it under £10 in the UK it's probably about right.