22inch Panel from Philips 227E6EDSD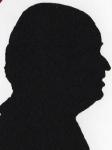 This is described as a wide format panel from Philips, however to my old eyes it looks the same proportions as most panels, it displays 1920x1080 when you plug in a VGA lead, yes the display is sharp and clear so what is its secret.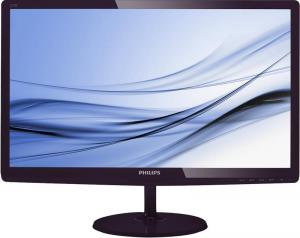 click image to enlarge
The Philips 227E6EDSD measures 50.5x30.5x2cm and its 20cm circular stand raises it 9cm from your desk. It weighs 2.65 kilos with stand and that means the lack of side to side movement is not vital together with the viewing angle is stated to 178 degrees meaning you could sit almost level with and beside the display and read it clearly. There is a small amount of forward from vertical tilt and around 20% of backward tilt.
There are several entries '227E6' aimed at several different markets this is the consumer version 227E6EDSD which to make life easier should be the cheapest of the range.
Connections are in a line along the back above the stands support arm. They are DC power input, 3.5mm Audio Input (for use with VGA), VGA, DVI and MHL-HDMI, the last connection means you should be able to display the screen from the majority of most modern mobile device on the screen.
Its secret is all to do with blue light and the wavelength of it, I am no scientist so my tests consist of using the panel for an extended period and then deciding if my eyes complain more/the same/or less, it was 'or less'. So there must be something in the claims.
'Studies have shown that just as ultra-violet rays can cause eye damage, blue light rays from LED displays can cause eye damage and affect vision over time. SoftBlue LED technology uses a smart technology to reduce the harmful blue light waves without affecting the colour or image of the display. SoftBlue LED technology is certified by international testing'. That is taken from the panel's broacher and puts it more clearly than I could.
The unit has a line of five touch buttons towards the right edge of the area below the screen which allows you to control a whole gamut of options.
In normal use however sensors inside the display will make the correct choices for you meaning that even in a long viewing session your eyes will not tire, this is called Smartimage Lite.
While the screen surround is shiny the screen itself is quite matt and unless you position the screen with sunlight straight onto it then there should be little reflection.
I was happy with both the colour and contrast and there was plenty more there if I had wanted it. Like most recent units there is an ECO mode and even with this implemented the colour was still vibrant.
A lot is made of black display and the best way to test this is by viewing several videos and to see how clearly shades of black show up, I have complaints.
The Philips 227E6EDSD is available from the first link below for £140.30 including delivery.
http://www.amazon.co.uk/gp/product/B00UXC54YM?ie=UTF8&tag=gadge0a-21&linkCode=as2&camp=1634
http://download.p4c.philips.com/files/2/227e6edsd_00/227e6edsd_00_pss_enggb.pdf