HomeSurf844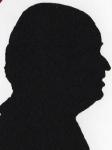 This is a 7.85inch Android Tablet from a company that has loads of other brands Binatone. It has almost the latest version of Android operating system and something that a novice user will appreciate a 68 page printed User Guide.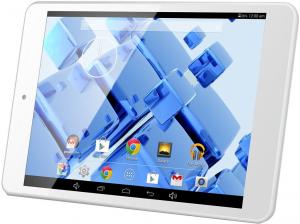 click image to enlarge
It is 13.5x20x1cm and weights 380grams. The native display is 1024x768.
Unlike most other basic Android Tablets this marks every socket and connection which are all in one corner of the unit on the top and left side. Micro SD card, Volume rocker – and + and once onto the top the power on/off button, 3.5mm headphone socket, micro USB for charging and pin hole microphone. On the back near the top is the units camera and to its right the internal speaker.
In the box you get the Tablet, the User Guide a micro USB to USB cable and for those without other computers a 13amp plug with USB face.
This is quite a low priced unit and because of that certain features are not as high as those of more expensive units. The rear facing camera is 2MP, the front facing is only VGA but still OK for web based uploads for those wanting to post photos.
It of course has Wi-Fi and linking to it is easy. It does not have Bluetooth; the internal battery is not as large as some others.
It has a 1.5 GHz dual core processor, 1GB of RAM and 8GB of flash memory. I am told it will support a 3G USB dongle but as I do not have one I cannot confirm this feature. I did try an OTG device and this worked without the addition of any software using the built in file manager.
It of course plays MP3 and views JPEG images it also plays MP4 video files although the USR Guide does not mention this the unit has a built in video player.
I started to look at this thinking it would be ideal for younger children who certainly soon grow out of Tablets designed for them with special Apps and protection. However as I used it over the test period my thoughts turned to the other end of the user spectrum with 'silver surfers' being in my thoughts. The main reason is the good sized full featured User Guide, firstly the typeface is very readable and every little part is explained. For example most will have heard of Google for searching however it has other features such as Google Now and Google+ all are explained to help the user get the best from the Tablet. All the built in Apps are explained so they are not a hit into the dark.
Bootup time is quite slow at a tad under 30seconds, shutdown takes only three seconds. There are five touch icons at the base of the screen, the normal open Apps, Home and Back but also volume – and Volume +.
The screen is bright and easy to read, it does have multi touch. While not a known brand it is backed by Binatone and is reasonably priced it certainly has a place in the market.
The Binatone HomeSurf844 is available from the link below for £79.99 with free delivery.
http://www.amazon.co.uk/gp/product/B00LPFKHZM?ie=UTF8&tag=gadge0a-21&linkCode=as2&camp=1634