PNY Card Reader and SD Card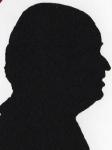 First a multi card reader that works via USB 3, this is designed for USB 3 ports but will work with most USB 2 ports. Second a large capacity SD Card, so this can transfer large amounts of data via the card reader above and it is 64GB.
PNY Card Reader
It is 8x5.5x.5cm and weights only 33grams so ideal to fit in a wallet for those who travel a lot, the connector to any USB port is built into the back and when opened extends it 4.5cm.
The flip out cable is USB2 but beside it is a USB3 port so you can connect your card reader via a 40cm lead included in the pack and get USB3 speeds. While this may not be that important with small files some files that include video ones can be very large and USB3 performance can be ten times that of USB2.
There are six slots around the other three sides of the card reader and these are for Secure Digital, Mini SD, Micro SD, MuliMediaCard. Memory Stick Pro, Pro Duo, Duo and M2. x-D both type H and type M and finally Compact Flash which is still used on some high end cameras and here of course large RAW files are another very big file to move around.
The flexible cable that fits into the back of the card to give USB2 connection is very flexible and while I might have used it only around a hundred times during my tests it shows no sign of coming adrift.
The stated transfer rate is 'up to 600MB/s. A blue LED shows on the face of the card when it is taking power and this turns purple when a card is inserted.
The PNY Multicard Reader 3.0 is available from the link below for £29.99 with a 16GB Card
http://www.currys.co.uk/gbuk/cameras/accessories/memory-cards-readers/sd-cards/pny-b-sd16ghper-lecfl-rb-class-10-sdhc-memory-card-with-usb-3-0-memory-card-reader-16-gb-21775706-pdt.html
PNY High Performance 10 SDXC Card
A 64GB SD Card would have been unthinkable – on price alone – not so long ago. Now while it is still a very large capacity any camera taking HD video could fill it in a long day.
When you are dealing with SDXC cards the higher the class number the better. So Class 10 is better than Class 6 or 8.
A sub £50 price for 64GB of memory makes this an affordable unit for those who take a lot of photos or video at high quality Full HD or RAW images.
I have been testing such a card for the last month and it has performed perfectly in a range of cameras when taking still images and video.
It is certainly a card where size of the image should not cause any real problems. As far as I can tell these are called 'High Performance' and the only thing available with higher performance is called 'Elite Performance' and these are nearly 50% more.
Up until now two 32GB cards would have cost less than one 64GB card, not so anymore.
The 64GB PNY High Performance SDXC card is available from the link below for £49.46
http://store.westerndigital.com/store/wdeu/en_GB/DisplayAccesoryProductDetailsPage/productID.288053800?psrid=39276987