Vodafone Smart Tab II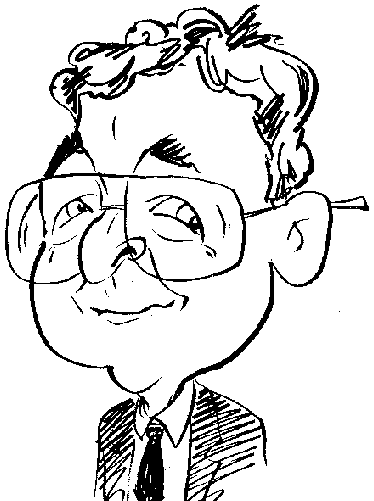 Review controls
It wasn't so long ago that the mention of a tablet would refer to a medication. Now entertainment and browsing are more likely to be related topics.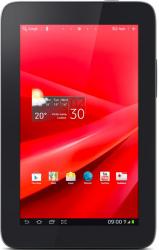 click image to enlarge
Where ever you seem to look these days, 7-inch tablets is a popular choice with consumers looking for an easy portable device that can provide entertainment, news and email capabilities. Joining this ever-increasing group of devices, with its banner firmly attached to the Android flagpole, is the Vodafone Smart Tab II. Actually you could easily refer to this device as a Lenovo tablet as it is manufactured by this company and it is based on one of its own models but as Vodafone is providing the marketing impulse, including supplying my review unit, lets stick with the Vodafone naming.
My initially impression of the tablet was that this was a solid one-piece unit that felt heavy in my grip. Checking its weight, which turned out to be 400g, this confirmed my suspicions that it was nearly 100g heavier than the Google Nexus I had been using recently. The Vodafone Smart Tab II has dimensions of 192 x 122 x 11.5mm (H x W x D) which makes it slightly smaller than the Google Nexus despite the weight difference.
Later that initially observation of this being a solid unit turned out to be incorrect as my eyes were drawn towards the top rear of the tablet's textured back cover where the main 2MP camera is located. Here you will find a removable panel allowing you to insert a SIM card – in my case this SIM had been supplied by Vodafone. Whoever had inserted the card has failed to ensure that the panel had been replaced correctly as one end had become detached. It took a fair bit of jiggling to get both ends of the panel securely in place. This concealed area is also used to house a microSD card for storing music, photos and videos that can be accessed by the tablet.
Positioned off-centred on the top bezel surrounding the 7-inch screen is a 0.3MP front-facing camera which is best suited for any video chats or an occasional self-portrait. Arranged along the top of the table is the power on/off button plus connection sockets for microUSB and 3.5mm jack input. A volume rocker on the right side of the unit completes the exterior controls.
The Vodafone Smart Tab II is powered by a single core ARM Cortex A9 1GHz processor. This processor has access to 1GB of RAM while on-board memory is 4GB which fortunately can be expanded through the addition of a microSD card – just remember to turn off the tablet before inserting and removing the card. You should get a full day's use with basic email and browser activity from the unit's 3,550mAh built-in battery. The tablet comes with Android 4.0 (Ice Cream Sandwich) software.
A four second depress of the power button will be required for an initial start with a further 33 second wait before you arrive at the lock screen displayed in 1024 x 600 pixel resolution. You get a reasonably bright colourful screen which is more than adequate for personal use as you will be viewing the screen full-face on. However when viewed from an angle the screen darkens considerable so that you could be guessing what was being displayed – shared viewing is not really a viable option.
The Smart Tab II fits comfortably in the hand although the extra weight could begin to make its presence felt if a long session was on the agenda. Standard touch sensitive buttons for Back, Home and Recent Apps sit in the lower left corner whether the device is being held in portrait or landscape orientation. You also get icons indicating battery level, wireless, time and whether an SD card is detected to mention just some. The usual collection of Android apps comes pre-installed along with a small selection of Vodafone widgets. These widgets include localised weather reports, time and a branded Twonky network media player plus a help login app for business users.
Selecting apps from the touch screen can be a little "hit or miss". Sometimes the merest touch was all that was required to bring up an app while on other occasions more pressure was required to produce a reaction. One exception was the on-screen keyboard which I found to be excellent. The variable touch sensitivity could go some way towards explaining the screen's high propensity for gather finger smears resulting in the need for a cleaning cloth to be close by or a regular basis.
Vodafone is offering the Smart Tab II either on a contract or as a PAYG product. You can opt to pay £29 and accept a 2-year contract at £20 per month. This will give you a 2GB of UK data ration a month with additional 1GB of data costing £15. Going down the PAYG route will cost you £149.
http://www.vodafone.co.uk/shop/ipad-and-tablets/vodafone-smart-tab-2/