AOC Flat Panel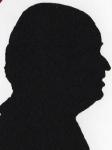 Review controls
This is a 27inch flat panel that has a smooth edge at the top and sides. It has the ability to show multiple screens on one screen and perhaps the newest feature via a micro USB to USB lead the screen from recent mobile devices.

click image to enlarge
It is 62.5x38x2cm around three sides, 2.5cm at the base of the screen but 9cm where it links to the stand and where cables attach. The stand is 29x13cm with 5cm being in front of the display. This lifts the screen by 6cm from your desk.
There are five touch buttons at the right of the bottom of the screen with a single blue/orange LED to denote power is on.
There is a 1cm border on the top and sides but the viewable screen butts directly to it so no inset as with most screens. The viewable area is 59.5x33cm giving the diagonal imperial measurement of 27inches and not 26.5 as with a lot of panels.
At the rear there are a line of connectors, DC input, VGA with 3.5mm audio input and headphone output under this, and on the other side of the stand two HDMI connectors either of which can take the signal from your PC and one can also take the signal from your mobile device using the supplied mini HDMI to HDMI cable.
As a panel you are limited to 1920x1080 which is a little disappointing for such a large screen but using the supplied Screen + software the screen can be split in various combinations up to four equally divided sections.
I used it both with standard VGA connection and also HDMI both worked correctly, the use with the mini HDMI to HDMI was less than perfect I tried three devices and only one transferred correctly but you are warned that not all devices will work.
On boot the display will circle through the three possible connections VGA, HDMI 1 and HDMI 2 only giving a no connection signal if nothing is found. Even if you shutdown using VGA and rebooted using HDMI it will find it.
The User Manual is in PDF format on the supplied CD-ROM, it is in 25 languages one thankfully is English and it is 61 pages long, everything is covered in detail with plenty of illustrations to help you solve any problems.
There is no side to side movement but viewing angles from all sides are good. There is a small amount of forward tilt and around 15 degrees of back tilt.
The HDMI 1 port is also the MHL (Mobile High-Definition Link) port where the possibility of displaying your mobile device screen on the screen is possible. I only use possible as my success rate was only one in three. The manual suggests you look at www.mhlconsortium.org to find a list of certified devices and you may need to update the mobile devices Firmware to make it function, this is always something to be done with care.
The on screen adjustments are excellent but will need a little work to fully get the best from and another piece of software supplied called i-Menu lets you do everything using your mouse from a screen within Windows.
This is a good price for such a large panel, the totally flat transition from screen to bezel is nice, it would have lovely to have higher resolution but that still currently puts the price up by a large amount. The display of mobile devices could be useful when everything works as it should; this is the first such device that I have reviewed.
Doing my searches found the AOC i2752Fm at a best price of £248.11 with free delivery.
http://www.amazon.co.uk/gp/product/B008L5OGKQ?ie=UTF8&tag=gadge0a-21&linkCode=as2&camp=1634