AOC Monitor USB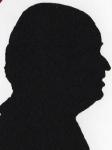 A fully USB monitor meaning it has a single lead only. So no power lead all the power comes down the USB lead. This does have one drawback it can only be a second monitor or be used as a monitor for your laptop or notebook.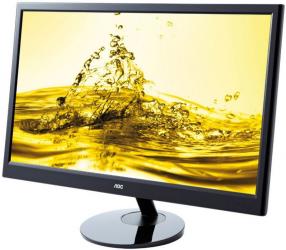 click image to enlarge
I saw this at an evening event for the press which occurs twice a year (spring and autumn) called Digital Summer and Winter. This brings together around twenty vendors some known in the UK others like AOC are based in Europe so new to me.
I am told that AOC is a division of Philips who have long been pioneers as they were the first to give you sound down USB so no internal sound card was required. Here something different in that video along USB and a power requirement so low that in most cases a single USB lead is all you need to see a full screen display. This thanks to provided software is not just a duplicate – although it can be – but also it could be totally different to that shown on the main display so you could have a large project on the AOC and other things on your first display.
Why – some may ask – can this not be an only display, well that is down to the operating system as during the boot it needs to find a display or the boot hangs. So this becomes a second display that comes in after booting.
The screen is 31.5x50x1.5cm and sits on a 19cm circular stand which can raise the screen by around 6cm from the desk. It has around 10 degrees of back tilt and a little forward tilt, no side to side movement but it is light to move. For those who think imperial the diagonal measurement is 22inches. It is capable of showing 1920x1080.
The only input is the supplied USB in the centre of the back this is 1metre in length. It does have a second lead 10cm longer at the PC end for those low power machines that may require an extra power push to display.
The stated power drain is less than 10watts when displaying and when in standby mode the power drain is less than 1watt.
Today most conventional panels are light but not as light as this as it is less than 2.5kilos so it is to move around.
On first attachment nothing appears to happen but things are going on in the background on the PC or notebook and soon the tray starts to display the signs of doing an installation. On a Windows 7 system the provided CD was not required and drivers and tray controls were installed and then the display sprang into life.
On my Windows XP it requests drivers and the CD provides all that is required to give the tray icon and life to the panel. In both cases the tray control allows you to choose to duplicate the display or show a screen left, right, up or down from the original. There are other options also easily implemented or changed from it.
There is a getting started sheet in form of illustrations which involves clicking the two pieces of the stand together – a tight fit so removal could be a problem – and then attaching the USB lead to the back of the unit and then to the PC. You may or may not require the second USB 'Y' part and as my tests found the newer the unit the less likely it was required. On one test PC I needed it to start but was then able to disconnect the extra lead. There is a connection you those who wish to plug in a mains powered 5volt DC lead (not supplied) but that adds to the weight and rather negates the whole purpose of it being USB only. So not really a choice for most.
Doing my searches found the AOC E2251FWU panel at a best price of £138.89 including delivery from the first link below.
http://www.amazon.co.uk/gp/product/B007W7TQ8Q?ie=UTF8&tag=gadge0a-21&linkCode=as2&camp=1634