Acer Aspire 5750G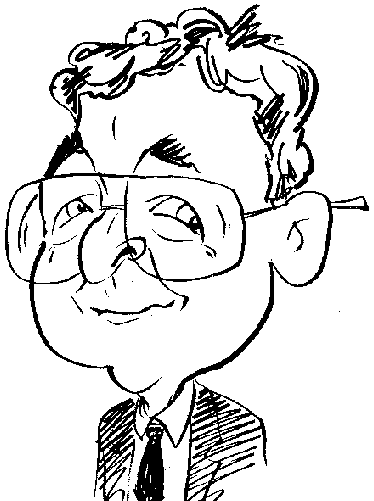 Review controls
Walk into any branch of Dixons, Currys or Comets and you will be faced by numerous laptops from various manufacturers. One of them could well be the topic of this review.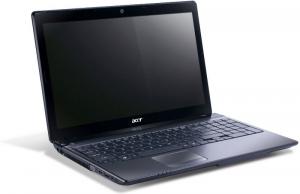 A great deal has been said and written about Intel's Sandy Bridge technology with its enhanced performance and subsequent recall due to a possible problem with certain batches of the product but its support from every major manufacturer has remained solid and is not in question. One such company supporting this technology is Acer and it is this company's Aspire 5750G which has given me my first opportunity to check out aSandyBridgelaptop.
Encased within a dark shell with an appealing etched design on the lid, the Aspire 5750G review model came with an Intel Dual Core i5 processor operating at 2.3GHz with a Turbo Boost options enabling an increase of up to 2.9GHz in some circumstances. Memory was taken care of with 4GB of DDR3 while a 500GB hard disk provided a reasonable amount of storage capacity. There is also a Super Multi DL DVD drive for your optical media needs.
Raising the etched lid reveals a 15.5-inch screen that is capable of producing a sharp, clear image at 1366 x 768 pixel resolution. Apart from when used in direct sunlight conditions, image quality was fine for all tasks especially when DVD movies were being played. Perched on top of the screen is the usual 1.3MP Crystal Eye webcam. Acer has opted to go with an Nvidia GeForce GT540M dedicated graphics card to provide a graphics platform to take care of gaming and multimedia features. Supporting the laptop's graphics is a pair of Dolby Advanced Audio speakers which deliver a reasonable level of volume and audio quality. An option is available to switch between pre-defined audio settings for music, movies or gaming.
I generally find Acer keyboard to be well set out and easy on the wrists when in use. The keyboard on this model is no exception with an excellent layout arrangement. Acer has managed to provide users with the main keys of a reasonable size. You also get a full size numeric keypad and a navigation pad although the keys on the latter are of the small size. While the wide touchpad and single, long rocket style button will appeal to many, I do not count myself as a fan. I have nothing against this particular implementation; it is just that I much prefer the tactile feel and easy manoeuvrability of a mouse as my method of control.
Using a mouse does take up one of the USB ports and Acer has not been particularly generous in its allocation in this respect. You get a total of three USB ports, one on the left and two on the right side. However one of the USB ports on the right does support the new faster USB 3.0 standard – easily recognisable because of the blue rather than white insert. Also on the right side of the laptop are the Super Multi DL DVD optical drive and the Kensington lock connection. The left side of the unit houses Ethernet, VGA, HDMI and audio in and out sockets. An SD card reader is positioned on the front near the left corner where you might easily miss it – I know I did initially,
The Aspire 5750G comes with a six-cell Lithium-ion battery pack which slots into the back of the laptop base. When viewing movies or with a music background when working with more mundane tasks, I was able to get a few minutes over three hours of power use. Cutting out any distractions and sticking with general purpose tasks, the work period was increased to around 4.5 hours which is reasonable but hardly exceptional especially if you do not have access to recharging facilities.
As is usual with Acer laptops, the Aspire 5750G comes with Windows 7 Home Premium 64-bit version. Replacing the Acer media software that I have seen and used with previous Acer models is Clear.fi. This software gives you media streaming capabilities for your photos, music and video clips. You can run this software in standalone mode or it will kick in automatically when it encounters media files in the normal course of business. While the Clear.fi interface will not be to everybody's taste, the software is easy to use. You also get a copy of McAfee Internet Security, Skype and a 30-day trial version of Norton Online Backup.
As reviewed the Aspire 5750G is available from saveonlaptops.co.uk priced at £529.97. For this price you get a stylish looking laptop with reasonable battery life and a performance that should not disappoint. There is an Acer Aspire 5750G model that has an Intel i7 Core model.