Please Touch Me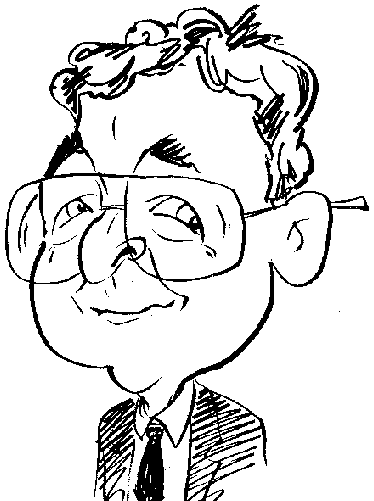 Review controls
Turn me, twist me, flip me over could well be the theme tune from a new addition to Acer's Aspire series.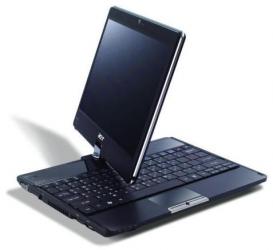 Unlike the netbook, which immediately gained popular acceptance, the panel PC has struggled by comparison when trying to ingratiate itself into the public consciousness. But maybe the arrival of the iPad, backed by Apple's usual high profile marketing hype, could help kick-start this particular notebook concept. One new entry into the panel PC arena is the Acer Aspire 1825PTZ with the review sample being supplied by our good friends at Save On Laptops (www.saveonlaptops.co.uk)
At first glance you might just think that this model is a small version of a standard notebook until you notice the rear mounted slightly protruding swivel hinge, but more of this feature a little later. With dimension of 285 x 209 x 35mm (W x D x H) in its closed state and a weight of 1.700Kg, the device is eminently portable but a little on the heavy side if you are planning to use it for one-handed operation – look for a vacant piece of workspace to help ease the strain on your wrist. While the lacquered black top might look attractive when taken straight out of the packaging box, it soon becomes covered with finger smears with even the minimum amount of use.
Raising the unit's lid, which incidentally does not have a locking catch, reveals an 11.6-inch touch-screen display. Acer has opted for a capacity panel to help ensure you get the benefit of a clear and bright display. The use of LED backlighting helps reduce the drain on available power. Capable of delivering a resolution of 1366 x 768 pixels, the screen has a multi-touch capability allowing two-finger gestures. However some care does need to be taken with the screen angle as any ambient lighting can result in distracting reflections and impaired image quality.
Located on top of the screen is an Acer Crystal Eye webcam with a resolution choice of either 640 x 480 or 320 x 240. A programmable button can be found in the lower left corner of the screen's bezel. This button can be used to grab a screen image, duplicate a three-finger salute (Ctrl + Alt + Del) or fire up a user-specified application.
As well as its touch-screen functionality, you can also adjust the display in a variety of positions starting with the standard notebook view. You can twist the display on its swivel hinge to give others a view of the screen content no matter where they are positioned. In fact you can twist the screen completely round so that it folds back onto the keyboard putting the unit in full panel mode thus enabling the touch-screen to fully come into its own. It was noticeable for the optimum screen display, you do need to hold the panel at an angle.
The display will automatically adjust its orientation depending upon whether you are holding the device in portrait or landscape mode. When necessary you can call up an on-screen QWERTY-style keypad. However my typing, never brilliant at its best, suffered when using this facility. I much preferred using the normal keyboard even if I did find the rather shallow key travel not to my taste. Various hotkey combinations are available but these will only work with the real, rather than the virtual, keyboard. There is also a touch-pad with multi-gesture support.
Running around the edges of the unit are input options that include VGA port, DC-in jack, HDMI, three USB 2.0 ports, mullti-card reader, headphone/speaker socket and an Ethernet port. The power switch is also located on the edge rather than the more usual position just above the keyboard. It was noticeable that the USB ports were less than generous with regards space – it was a struggle to insert and then remove various devices. Built-in Wi-Fi connectivity is provided as standard and this can be toggled on/off by a hot-key combination.
Powering this Aspire model is one of Intel's Core Ultra-Low Voltage (CULV) processors. This is the Intel Pentium Dual Core SU4100 running at 1.3GHz back up by 3GB of DDR3 RAM. This modest combination might explain the rather slow setting up of the Windows 7 Home Premium 64-bit operating system which is Acer's choice for this product. Storage is taken care of with a 250GB hard disk – adequate but hardly generous. With regards to green issues, the CULV processor requires 10W of power.
Rather than saddle you with a 3-cell battery, Acer has opted for the larger 6-cell variety. As a result you should be able to get around eight hours of life from this system as long as you are prepared to make concessions such as do without Wi-Fi and reduce the screen brightness. I was most impressed when I was able to get five hours of use when watching DVD movies with the advantage of the unit's Dolby Sound Room enhanced speakers – you do have to add an external optical drive but this will not add too much to the asking price of £600 for this model.
While touch-screen functionality is fine for a panel or notebook use, it has not totally convinced me as to its practical benefits. I much prefer the combination of keyboard and mouse to the finger manipulation that touch-screen technology demands of you. While great for those who must have the latest gizmos, this technology has still some way to go before it finally looses its gimmick status. Having said that, the Acer Aspire 1825PTZ is a competent implementation of this new form factor
http://www.saveonlaptops.co.uk/Acer_Aspire_1825PTz_739366.html