Asus F70SL Notebook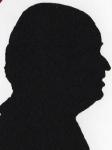 Review controls
Unlike most PC reviews that have to rushed through in only a week or so I have been allowed to keep this unit for an extended period that has allowed me to not only review it but a number of software products with it as the medium.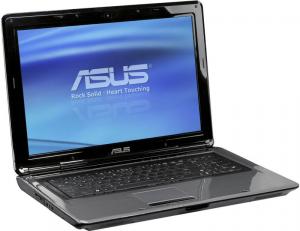 The Asus F70SL laptop must be considered a desktop replacement as it has a 17.3inch screen, measures 42x29x4cm and weights close to four kilos.
Certainly if you carried this on public transport all day everyday then you would be a pretty fit person.
The face of the lid and the area around the keyboard are a pinstripe pattern the rest is the more normal black colour.
When I was sent this Windows 7 was not yet publicly released so it came with Vista by now it will come with Windows 7 and no doubt the booting and shutdown times will be better. It is 65seconds to boot and 25seconds to shutdown.
With such a large screen the battery life is never going to be amazing but as stated I expect this to be used mainly on the desktop so on mains. In light use I got three hours but that did not include anything requiring a lot of hard disc, DVD use or Internet access.
When it first arrived I fully charged it and while connected to the Internet Vista found 43 updates (700MB) of data these were downloaded and installed while on battery and this took an hour and used 60% of the battery.
I had the luxury of leaving it unused over a four day period and I found it lost 10% from a fully charged battery, this is something I would love to do with other such devices but time restraints rarely allow. 24 hours off lost 5% of battery.
Another way to tell it from a normal notebook (apart from size and weight) is that it has a full 102 key keyboard. There is a 4.5cm area behind the keyboard that has five silvered buttons, you can choose to boot into Windows or for entertainment a Linux system to do things like web browsing and VOIP phone or playing images.
The area in front of the keyboard is 13cm deep enough for any wrists to comfortably rest. The trackpad is 13.5cm from the left and 20cm from the right it is 8.5x5cm and has a single rocker button in front 8.5x2cm for buttons.
The visible screen is 38x21.5cm and thus the diagonal measurement of 17.3inches. I found the resolution of 1600x900 rather disappointing I am sure the NVidia graphics card could give a higher resolution but it is easy to read without you having to be hunched over it.
The Windows Performance figures (remember these are for Vista) are 5.0 for Processor, 4.3 for memory, 3.5 for Graphics, 4.7 for Gaming Graphics and 5.4 for Hard Disc. I do not quite understand why Graphics is so much lower than the other figures.
So as supplied to me Windows Vista Home Premium, Intel Core Duo 2.16GHz processor, 4GB of RAM, NVidia GeForce 9300M GS graphics, DVD Multi Drive, 1.3MB Web Cam and Realtek High Definition audio with SRS Premium sound. The left side has the DVD and SD card slot. The right side has Express Card slot, Wireless on/off slider, dual headphone sockets and microphone socket with two USB slots. The rear has another two USB sockets as well as HDMI,VGA, Ethernet DC input and Kensington lock port. Having these sockets on the back means that the screen only goes back around 30degrees beyond the 90 degree point.
Doing my Internet searches found the Asus F70SL at a best price of £870.85 from the first link below.
http://www.amazon.co.uk/gp/product/B00297A21Y?ie=UTF8&tag=gadge0a-21&linkCode=as2&camp=1634