Mini-Mate, KeyXpress and something for the lady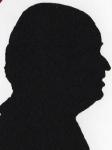 Three small methods of moving data via the USB port. The first nicknamed the Jelly Bean from Dane-Elec the second and third from Hong Kong courtesy of Brando the people that send anything anywhere in the word for $3 P&P.
Mini-Mate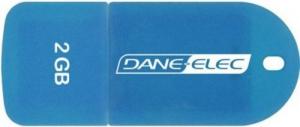 I understand blue is now an acceptable colour (Smarties wise) as it now does not have harmful colourings if the TV ads are anything to go by. This is a small rubberised 2GB memory stick. It is 4cm long less than 2cm wide and only .5cm thick.
It could look something like a sweet so do not leave it near a child. It comes with a small hole in the end so it could attach safely to a keyring and with the compressible outer coating ideal for protecting it from the sharp edges of keys etc in a pocket or purse.
It comes with a five year warranty. The back of the packaging gives details of what a 2GB stick will hold according to Dane Elec. 800 5mega pixel camera images or 500 8mega pixel ones. 500 128kbps MP3 files or 3 hours or 640x480 MPEG 4 movie.
One I found was http://www.7dayshop.com/catalog/product_info.php?cPath=777_6&products_id=103298 who have it in Blue or Green at only £5.69.
http://www.dane-elec.fr/index_en.htm then select USB drives.
KeyXpress
This is a small black plastic key 4cm long, 2cm wide at the keyring end and 1cm wide at the USB entry end it is only .2cm thick. Amazingly this tiny device will hold 4GB worth of information.
My only concern is will it be tough enough (with no protection) to stand up to the rough and timble of a keyring or purse with coins and keys etc. It comes with 3.24GB of free memory. It is one of these devices that shows as two items in My Computer. The first part has no less than eight useful little office applets on it.
Looking at their site below I see they also do green and light blue as well as the black I tested. The price is $27 US plus $3 US P&P. At current exchange rates this is around £xx
http://usb.brando.com.hk/prod_detail.php?prod_id=00622
USB Jewel Thumb Drive
This is one of a range of 4GB drives that this company from Hong Kong sell. I was sent the Skeleton but looking at their site I see Tear Drop, Classical, Ribbon, Fortune and Diamond as well.
They are all 4GB (given what the top item says it will hold you should be able to double those figures) and mine anyway comes in what looks like a pen presentation case blue and pink ties with a pink ribbon.
Untie the ribbon to reveal not only the flash drive but also a short 8cm chain but also a longer 40cm one that would easily fit round even a large male neck.
The flash drive reads as a 3.76GB unit and should be tough enough to stand up to any trouser pocket or purse as it is well protected and is the sort that reverses to produce the USB connector.
Mine was 4.5cm long (just over 5cm to the end of the keyring connector) 2cm wide and 1.2cm thick. I am not entirely sure why it is called a Skeleton as both sides acturally have a scull on them. It is however not that scary and the small jewel type stones around it make it look quite attractive.
The mechanism is quite positive in action and would certainly be a talking point for any lady. The price from the link below is $39 US + $3 US P&P to anywhere in the world.