HP Pavilion 1260EA Notebook/Tablet PC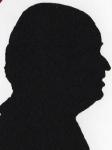 This is a true two in one product, a full featured notebook including all you might require in the way of external connections, flip the screen and it becomes a tablet PC.
It comes in a black case with a rather nice discrete pattern on the lid. It is 30x24.5x4cm with the larger battery attached. The biggest drawback for anyone wanting a tablet PC is the weight it's 2.25kilos and as far as I'm concerned that's quite a lot to carry around all day.
The front has the on/off slider, twin ear bud sockets (so you can watch DVD's as you travel with a companion) and a microphone socket. Also on the front is a wireless network slider. The right side has a USB2 socket, Ethernet port, 'Expansion Port 3', external VGA socket. The rear has two further USB2 ports (mounted on top of each other so certain items will not always fit) and a modem port. The larger battery extends 2cm from the back. The left side has PCI Express port and SD card socket as well as a DVD multi and LightScribe drive.
Open the unit and there are six LED's built around the screen as well as twin microphones. The screen is 26x16cm giving the notional 12.1inch diagonal screen measurement. The base of the screen has two Altec Lansing speakers built in.
When used as a notebook you see three further LED's behind the 85 key keyboard where all the alpha and numeric keys are full size. There is a six cm band in front of the keyboard. There is a near centrally mounted metal track-pad that I found did not allow good movement when the finger was anything but completely dry.
There is a sixty day evaluation of Microsoft Office (Student Version) and a similar length of Norton Security Suite. The operating system is Microsoft Vista Home Premium. I found the time taken for boot-up and shut-down varied wildly but it averaged out at 90seconds to boot and 30 seconds to shut-down.
The Windows experience index is a rather disappointing 2.4 mainly because of the gaming graphics, remember Vista always scores to the lowest components. The desktop graphics score is 2.9 while the hard disc gives a nice 5.0 the AMD Turion 64 processor returns 4.7 and the RAM returns the highest figure of 5.9.
There is a 150GB hard disc with all but 8GB as drive 'C' and drive 'D' holding a recovery of the software. There is the almost obligatory 2GB of RAM and this is all but a requirement for Vista.
It seems this unit ships with two batteries a smaller one that I struggled to make last beyond two hours even using the 'HP Recommended' power play and the larger one that my best was 204 minutes. Both of the batteries were tested with a range of use including some DVD watching and the larger battery just about has enough power for a two hour DVD. I suppose that is what the small remote control is for but with a 12 inch screen you are hardly going to be more than arms length away. The side mounted fingerprint reader is more useful for those who forget their password.
As a tablet the screen can be switched so it can be used both portrait and landscape and the handwriting module works ok with the provided stylus. As stated I have concerns over the battery life surely with two batteries you should have enough power for a working day (eight hour) and to my mind the 'HP Recommended' setting is a little dim both in contrast and brightness for my old eyes. My other concern is the weight you need to be fitter than me to carry this 2.25 kilos around in your hand all day assuming you are writing with your other hand on the screen with the stylus.
While the AMD chip performed well on loaded software such as graphics and CAD the actual installations were sluggish but that could be down to the Norton software.
Doing my Internet searches did not find the HP Pavilion 1260EA. I am told it is available at a best price of £799 from PC World, it is not currently on their site. However it is very new and so prices could well drop if it becomes more widely available. Currently it is not shown on the HP site either. As a notebook it is okay as a media centre PC fine as a tablet it's just too heavy, as a combination you must decide.