PC Aquarium Deluxe 4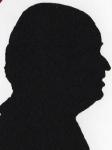 Review controls
Screensavers were originally designed to save the CRT screen from being burnt with a static image. The aquarium was a great idea highjacked by virus writers but here have a wonderful safe soothing environment.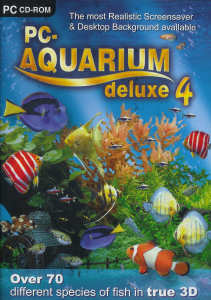 If you happen to have linked monitors then up to three can be used to display an even larger tropical wonderland. The install is in two bits assuming you want both the fish and the backgrounds. Unlike another BHV product you can bypass the registration screen. Around 40MB of hard disc space will be used and it works either as a conventional screensaver or a standalone product. In fact you get four Desktop icons should you install both programs.
It can - and does - go a lot further than just watching a few fish move around. In fact they claim 70 different species are included. The maximum you can have swimming around at any time are 15 but you can - should you wish - determine which they are and how many of any one type. There is of course a random mode.
Next you can select background colours and time or day effects. You can also choose sea floor type - reef styles - and not only this but using a special mouse cursor you can even touch the fish as they swim. Not finished yet you can even feed the fish and it is interesting to watch those that swim franticly to that part of the tank.
Any photos you may like can be installed inside your aquarium. There are a total of four floors that can be selected and my personal view is that these need a long timer or they become more disruptive than settling if they change to often. In fact you can adjust many aspects on a total of seven tables Tank, Fish, Bubble, Light, Music, Control and Display.
The other package Aqua Garden is the one to take advantage of multi monitors or you can use your cursor to move to different parts of the aqua garden this also has fish but the plants take a far bigger part of the screen and their movement has a somnambulant effect.
Again lots of settings but here only a choice of 36 fish to chose from the same limit of 15 is available at any one time, here the way they interact with the large plants is the fascination. There are seven headings where you make your adjustments Tank, Aqua, Fish, Light, Music, Option, and Display.
I enjoyed both in silent mode, both can play music and while soothing tones might be to the liking of some I tend to prefer silence. In fact even the bubbling water sound had me quickly searching for the mute option.
There is an option to have bubbles and this I feel is the least authentic as it tends to look like a major oxygen pipe leak with far to much activity. Seeing a fish swim behind another really accentuates the 3D effects of the product.
With the choice of either the Corel Reef or the Aqua Garden I think most moods in the need of soothing can be catered for. Certainly either of the modules offers far more choices than any other fish screensaver I have seen. While I did not have the ability to use the Aqua Garden on multiple monitors it was easy to scroll to another part of the garden scope, however left to itself it will scroll automatically. I am no fish expert but the colours look superb as are the overall graphics, certainly one that will remain on my PC but without any sounds either mine of those provided by the package.
The stated price is £14.99 and it should be available from dealers or from www.bhv-software.com although currently their site shows only V3 that seemed to cost more even as a download. No doubt the site will update shortly.