Stylish Laptop Bag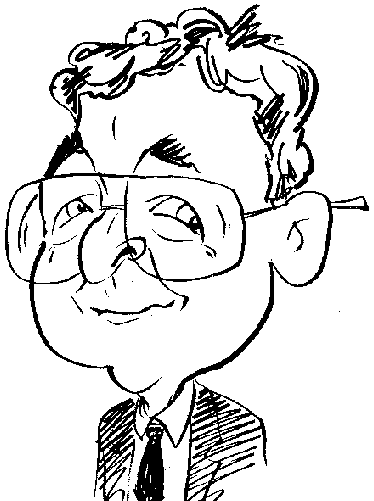 My trusty laptop has recently been wearing a new suit of clothes as I check out a new carry case.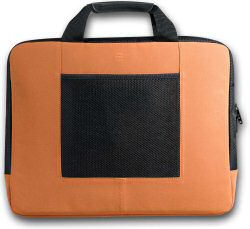 Although marketed as a portable piece of kit, your average laptop or notebook rarely comes with the appropriate means to make transporting it easy. While you could tuck it under your arm as you move from location to location, it is hardly a practical solution to the problem. Fortunately there are a wide range of bags designed for the specific purpose of facilitating a safe and, hopefully, secure method of transporting this valuable piece of equipment when on the move.
There are trolley bags, shoulder bags, rucksacks and even slip cases into which you can load your laptop computer and any various accessories. In most cases, the designers of these laptop bags have opted for a predictable look to their products with black being the favourite choice of colour. As a result these bags are easily identifiable which, perhaps, marks them out as a possible target for would-be thieves. Taking a different approach to its design concept to laptop bags is OI.
Founded in Taipei in 1993, OI believes that a fashionable style of design can sit alongside features such as quality, weight considerations, and carrying comfort when it comes to a bag that is meant to transport your valuable possession. To this end the company has designed a number of bags, named after various classic film stars of yesteryear, aimed at both the male and female user, OI believes the discrete design of its bags will help avoid unwanted attention. Whether this belief would stand up to a practical test is not one which I would be a willing participant - the general appearance of these bags is enough to guarantee a certain amount of attention from others.
I have been looking at the Fonda (presumably of the Henry variety rather than the Jane version) bag. This is a micro-suede shoulder bag in camel with black side panels. If you prefer there is a carry handle rather than use the detachable shoulder strap. Measuring 417 x 75 330 mm (W x D x H), this bag is suitable for a 15 inch laptop and combines AirGEL technology, with basic foam padding and water repellent material to protect the laptop in transit. You also get a large, soft material pouch to wrap around the laptop before inserting it into the main compartment that has rubberised shock absorbers on the base and either side.
Internal pockets and pouches allow for the storage of additional personal items. You could store important documents, mobile phone, PDA and MP3 player within this bag. For less sensitive items there are slip pouches (one with a security zip), on either side of the bag that provide additional storage space.
This is a well build bag that certainly would not look out of place as part of your travel kit. As with all the bags in the OI range, the Fonda comes with a lifetime warranty to guarantee the materials and workmanship. The Fonda has been priced at £49.99 and all you have to supply is the laptop.