Laptop Tool Kit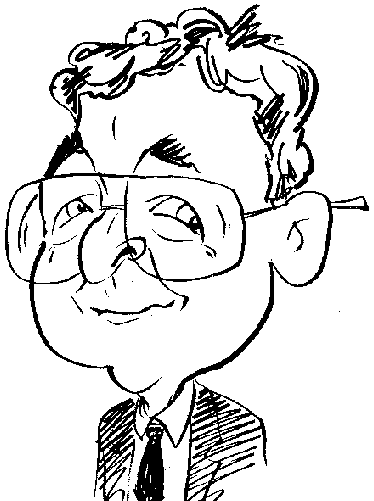 Better known for its storage media, Verbatim has introduced a Travel Pack for laptop users.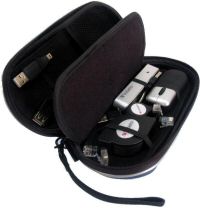 Have you noticed that problems generally occur when you least expect them or are decidedly unprepared to deal with them. This is especially true when mobile computing is involved. Problems, whether of a minor or more serious nature, wait until you are at your most vulnerable before making their presence felt. One way in which you can reduce the possibility of being caught unaware is by making sure you have access to a reasonable set of appropriate tools. Verbatim believes it can help provide some of these tools with its Travel Pack of laptop essentials.
This pack consists of five useful laptop accessories which are stored in a polyurethane case with a heavy duty zip that has two tags for easy access. The case, with content, weighs in at 277 grams and measures 19 x 11.5 x 5.5cm. A detachable carrying strap is provided.
Opening the case reveals the collection of five essentials, held firmly in place by their own individual restraining straps, separated into two groups by a flap. This flap has a couple of slip pockets for holding small items. There is also a third pocket for storing slightly larger objects on one side of the case which also hold a mini-USB connector and a retractable extender USB cable.. The mini connector would help in the task of transferring files from devices such as a digital camera or MP3 player while the extender cable gets round any possible connection problems due to the USB ports being situated in awkward positions.
Switching to the other side of the case reveals a further two USB devices and a pair of Dual Cables. The USB devices are an optical mouse, half the size of its desktop cousin, with a retractable lead and a portable USB 2.0 hi-speed hub that provides four access ports and a 5.5cm permanently attached lead - you can always extend this with the provided cable. The dual cables make use of the same spring-loaded container and provide six feet of lead for connectivity either between a modem and standard telephone jack or an Ethernet network.
The various items making up this travel pack are of a quality you would expect from Verbatim. They cover a range of connection options and would make life easier for the regular laptop traveller. However a number of the items included in the pack can be picked up as promotional give-aways at computer shows (the only item I have not seen in this respect is the mini-USB connector). While the Verbatim product does save you the bother of wandering round show, there are alternative offerings available, in some cases offering more tools and at a lower price point. The Travel Pack has been priced at £29.99.
http://www2.verbatim-europe.com/index/product_view.php?menu1=product&menu2=159&menu3=2927&lang_id=1&article_id=2927