LX5 Cordless Optical Mouse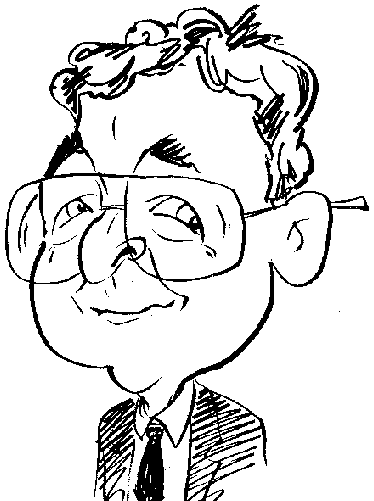 Review controls
Originally referred to as the Mouse Company, Logitech has let loose a new rodent.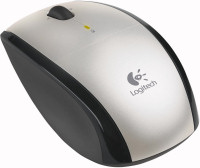 Adding to its range of mice, Logitech has launched its LX5 Cordless Optical model. As its title implies, this is a wireless mouse that use optical technology, rather than the ball method, for providing positioning information. Tastefully coloured in black and matt grey, this two-buttoned, wheeled mouse connects to the computer via a wireless receiver that can be attached either to a USB or PS/2 port through the use of a supplied adapter.
The mouse is powered by two AA batteries which Logitech claim should provide enough power for up to eight months of battery life when using the mouse's built-in automatic standby feature. While I have not had possession of the mouse long enough to confirm this figure, I have no reason to doubt Logitech's claim. By using an on/off switch, positioned on the base of the mouse, it should even be possible to extend battery life to even greater lengths. A conveniently placed mini-light indicator on top of the mouse will give an indication when low battery power is detected.
Helped, no doubt, by its flared sides, the LX5 fits comfortable in either hand making it suitable for left and right handed users. The mouse makes use of Logitech's Invisible Light Optical Technology. Not only does this help by reducing power consumption as compared to standard optical mice but also provides smoother cursor control. I found the cursor movement to be rather too fast for my liking - a clear sign my reaction time is slowing down. Fortunately you can make an adjustment to the speed at which the cursor moves to suit your individual style of working. Other features of this mouse including side-ways scrolling using the wheel and the ability to assign a zoom feature to the wheel which could prove helpful when viewing digital photos and large spreadsheets.
Installation of the appropriate drivers for this mouse is not the quickest process but is generally trouble free. However I did encounter one problem relating to the promised Tour of the mouse and its features. Apart from showing its initial screen, this Tour feature failed to materialise. Checking the supplied software CD failed to find this particular feature ad I can only presume that it had been left out for some reason but this omission did not affect the performance of the mouse. However you do get a copy of the excellent MusicMatch MP3 software.
Logitech has priced this optical mouse at £19.99 and support it with a five year warranty. The mouse can be used with versions of Windows from 98 onwards and Mac OS 10.2.8.
http://www.logitech.com/index.cfm/products/details/GB/EN,CRID=2135,CONTENTID=10953