Wilko Hedge Trimmer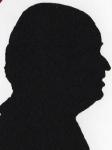 As you reach a certain age what was an easy task with a pair of shears becomes a three cup of coffee job and a long soak in the bath afterwards. So why not let a budget priced electric hedge trimmer make it as easy as it never was?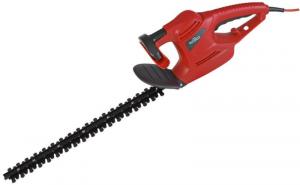 click image to enlarge
I do not need reminders that I am getting old, the last few times I hacked away at my hedge and a couple of bushes left my body complaining for days – it used to be hours – so a hedge trimmer was the answer as this year even the thought of me picking up the shears had my body protesting.
With the cost of this unit being so reasonable even getting my shears sharpened seemed daft so I gave in.
It comes with a six metre cord and that means I needed an extension lead to do part of my trimming but that I already had, of course on a wet day it's not the job to do as electricity and moisture do not mix.
From the back end where the hard wired cord emerges to the front tip of the cutting blade is 84cm. It is 13cm wide at the point you hold it just behind the safety guard and this point is also where it's tallest at 20cm.
The overall weight with blade guard on is around 2.8kilos.
There is a 20 page A5 Instruction Manual and for those like me who are total novices with an Electric Hedge Trimmer read it first, once you get beyond the mandatory health and safety instructions there are some good tips and advice and this may differ to how you used shears.
By the end of May my hedge is certainly in need of a trim and the bushes tend to grab me as I walk past.
Twenty minutes later the hedge looked fine and another ten minutes or so and both bushes were back in order.
Yes you still need to collect up the cuttings but as the back is not already burning demanding you stop immediately they are soon gathered together. So less than an hour after starting all looks in order again and another couple of sessions during the summer should see my hedge and two bushes in good shape for the next winter.
The maximum cutting length is 41cm (16inches) so if your hedge is less than 32inches deep one side and then the other and you are done. The maximum twig the blade will cut is 16mm about 2/3 of an inch so if your hedge of bush has got a bit out of hand then a good pair of cutters or a saw may be required.
My age means that gardening – never my favourite pastime – is now a pain but at least the hedge and bush trimming is at least a task I can manage for a little longer and looking at the finished results does bring some satisfaction and no longer requires a long soak in the bath and liberal doses of pain gel.
The Wilko 450watt Hedge Trimmer is available in store or online at £23.
http://www.wilko.com/power-tools/wilko-hedge-trimmer-450w/invt/0406175