MK Astral Home Automation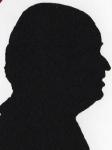 Review controls
Switching a light on or off remotely via your iPod Touch or iPhone is just a very basic feature available in this product. The ability to do it from one hundred or one thousand miles away makes this a far more interesting feature.
A light is one thing, raising or lowering a blind is just another example and while some may consider this in the realm of James Bond it is not and I have seen it demonstrated and now anyone with a little basic knowledge can bring their home into the twenty first century. Once you have the basics then using Z-Wave the possibilities are huge.
Z-Wave is an open standard but it is the base of the switches and controls that Honeywell Astra MK range is built on.
It is the sort of system you would expect to see in new houses costing a large amount of money, the clever bit is that my using a small 12.5x6x2.8cm grey box that connects to your router via an Ethernet cable all the switches can be programmed from anywhere in the world. This small box does not need line of sight as it has wireless.
While the GUI interface seen on the iPod Touch, iPad or iPhone is easy for anyone to control you also get a standard remote that works within the house, this needs only to find a single switch and this can convey messages to other switches several floors away. So as an example you could be in your lounge, you point the remote at a switch and with the right command it could turn off a light in your loft or garage, so the 'i' device is just a way to control the system when you are not in line of sight to any one of the switches you have installed.
All the switches are of a standard UK size and so providing you have some electrical knowledge they should be self fitable.
The dimmer unit is quite interesting in that not only can you dim standard bulbs the more modern halogen offerings but also the rather tricky fluorescent offerings as well. Should you have blinds on windows then you can fit a motor and have that added to what can be controlled. Here however the option is not just open/close or up and down but set to go to a pre decided percentage point, great when the sun is setting or rising.
It is possible to program lights to come on at certain times – this has long been possible using simple clocks and even light sensors – however this is more advanced and the timings will be varied within your set of criteria.
Holiday mode is just a more advanced set of controls and these are easily setup and should you have an 'i' device these can be changed remotely. Of course if you have cameras monitoring your house then these can be incorporated into the system and should there be a no one there system it sends you a notification so you can remotely check if the person moving around is authorised or not and then take whatever action should be needed.
Often a retro fit is more expensive than a new fit but here as the switch sizes are the same all is there so it's just a matter of changing the plates. All this assumes you have a router and the magic box fits onto your system. As this has an RS232 port as well it is upgradeable when required.
The Z-Wave system is an open protocol language so others can use it to produce things of an even more advanced nature and indeed another manufacturer was invited along to show just what could be done using their smart box.
So if you are thinking of upgrading your home then the offerings using MK Astral switches could be worth looking at. Full details can be found on the sites below.
http://www.z-wave.com/modules/Products/