Solar Powered Rucksack and Surge Strip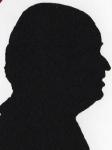 First a rucksack that charges items while on the move, second a four gang surge strip that also allows you to charge USB devices. The first uses light to charge the second normal mains power but protects your items from surges.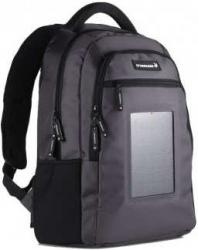 Solar Powered Rucksack from Crosskase
Keep all your electrical devices powered and charged even when you are miles from a mains supply. This rucksack has power tips to fit most devices and can store quite a lot of items, sadly the solar power only relates to charging and not to carrying the rucksack, which you still need to do yourself.
It is a very solid rucksack which weights close to two kilos before you place your laptop and change of socks in it. The straps are wide and comfortable and the adjustment is good. The fabric breathes meaning once fitted on your back you should be good to go for many miles. For those occasions when you need to carry it a good padded handle at the top means there should be no sore hands.
Both sides have 8x17cm open pockets. The main zip just behind the carry handle opens to 28cm down each side and across the top meaning anything should be easy to insert or remove. Certainly it easily took my 15.6inch notebook. There is a 19x15cm open pocket on front of the inside and a Velcro strap down the centre of the 29x25cm elasticised pocket on the back of the inside. There is also a 14x14cm zipped pocket on the outside of the back just above the solar panel.
The panel itself is 17x12cm and covered in a strong plastic so it should survive the odd knock or three that any rucksack should expect. The three watts power should be enough to charge most portable devices. Some may think that in the UK sunlight might be required but these solar strips charge on daylight as well as sunlight.
In the worse case it is possible to charge from mains power and then while in use – assuming you do not hike at night – the charge should at least be topped up by the light around you even on dull days. The range of tips included should allow almost anything to charge from the backpack and certainly anything that uses USB charge.
The Crosskase Solar is available in black or grey at £139.99 with free delivery from the link below.
http://www.crosskase.com/Laptop_Backpacks/solar
Masterplug Surge Protected Power Bar
A surge strip is something every computer user should have. Without trying to preach it's as important as an up to date backup. In fact both are vital and with luck – lots of it – you will not need either. But we all know luck runs out sometime.


click image to enlarge
I have two surge strips one in the lounge and the other in the office. Masterplug do three models a single plug, eight socket and the one I have been using for a couple of months the four socket model that can also charge USB.
It is 35x6x3cm and comes with a one metre power cord hard wired into the end. It can be wall mounted as there are two connectors on the back.
There are four standard 13amp sockets and at the far end two USB sockets. The whole thing needs just one 13amp socket to connect it. Beyond the two USB sockets are two LEDs to show power on and surge/spike protection is active.
The guarantee from Masterplug is that they will replace any product damaged while connected through their surge strip. The one proviso on the packaging is that the surge strip will not protect you against a lightning strike.
Doing a backup is boring but necessary having a surge strip connected is just plain common sense so do it today.
The Masterplug Surge Protected Power Bar is available from the link below for £17.99 with free delivery.
http://www.amazon.co.uk/gp/product/B007TQNUFA?ie=UTF8&tag=gadge0a-21&linkCode=as2&camp=1634