iGo Rechargeable Batteries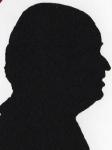 Not a totally new name to me as I have looked at a couple of sets of headphones from them last year but this is something different environmentally friendly rechargeable batteries, not just the fact that rechargeable is more friendly than single use.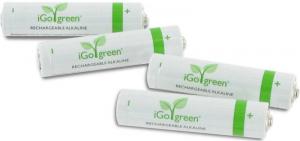 click image to enlarge
I was sent both 'AA' and 'AAA' batteries together with a charger that works with both these sizes of the batteries. The batteries are stated to be the only non toxic rechargeable batteries.
A review of this type takes time as only by charging and recharging and measuring time between charges etc can you decide if the batteries are as good – or better – than the offerings by other companies that produce rechargeables.
First a lot of power is normally wasted by leaving items on charge once they are charged up as mains power is still consumed. I know some people come in from work and put items on charge and leave them in that state until they leave for work the next day or the next week and this alone wastes so much money and power.
The batteries I am looking at here are standard 'AA' and 'AAA' in size so can be used anywhere where other types of rechargeable batteries can be used. You are recommended to recharge them using their recharge unit.
Some of the maths used by them needs a little thinking about. They state that savings begin to be made after only two recharges. If your standard batteries last the same time as rechargeables then simple maths can answer this.
I am not sure where the 'one i-Go rechargeable is equivalent to 40 standard alkaline batteries' comes from I would hope that the savings over time would be more than that but I assume their testing is more pointed than that.
The problem with normal batteries is that once used they cannot be recharged so they end up in landfill and eventually the contents leach out and these are normally some form of heavy metal. The iGo batteries are the greenest around in fact you can use them like a conventional Alkaline battery and then recharge them so in effect you get the benefit of a non rechargeable battery and then the environment gains as you then just recharge them.
The items I have used over the last months are a set of 'AAA' batteries recharged in the recharger supplied with the set of 'AA' batteries which have also been recharged several times. When charging the light on the unit flashes and then when charged stays on solidly.
The charger is 11.5x7x5cm with a standard 13amp plug emerging from the rear. The front bottom 5.5cm of it has fittings for four 'AAA' batteries and in front of this fittings for four 'AA' batteries you can charge as little as one battery or fill all eight slots should you wish or need. There are only two LED's one for each side of the unit.
The input on the charger is 220-240volts 50Hz and 8watts. The output is DC 1.6volts 155-195mA for the 'AA' batteries and 70-100mA for the 'AAA' batteries. In both cases this is up to times four for the output amount.
'AAA' available from this link for £8.28 for four with free shipping.
http://www.amazon.co.uk/gp/product/B005WDCAN0?ie=UTF8&tag=gadge0a-21&linkCode=as2&camp=1634
'AA' available from this link for £7.97 for eight plus £1 shipping.
http://www.amazon.co.uk/gp/product/B005O8Z0VM?ie=UTF8&tag=gadge0a-21&linkCode=as2&camp=1634
Charger and four 'AA' batteries available for £16.85 with free shipping.
http://www.amazon.co.uk/gp/product/B005O8Z0VM?ie=UTF8&tag=gadge0a-21&linkCode=as2&camp=1634