Archos Weather Station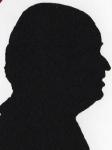 This is a French company that is perhaps best known for computers especially smaller offerings. Here as far as I know their first venture into weather prediction with a very comprehensive range of parts to give you accurate readings.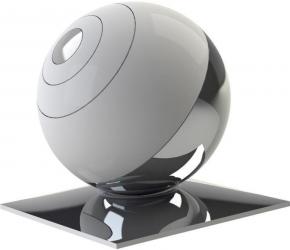 click image to enlarge
You get three modules that can connect to a range of devices. They are a ball shaped indoor monitor mounted on a stand, a half ball shape that attached to a wall or shed side and a probe shaped soil monitor. The indoor monitor needs mains power and the required items are supplied. The outdoor monitor runs of batteries as does the soil monitor.
All three devices report to an App that you can download to either an Android or iOS device from the appropriate Store.
Once the App is downloaded it stays at a screen that is looking for 'Weather Stations' with a line to say the indoor station must be on and flashing blue. In my case it was red but wait a while and it turns to blue.
Once connected it needs you to enter your wi-fi password so it can connect to the world.
The screen is split vertically into three with the left (smallest section) showing the weather for today with high and low as well as tomorrow for your local area, this works for up to seven days in advance.
The central area (mid size) has temperature and humidly readings for the outside metre and also for the soil module. The final right area has the readings for the indoor metre, temperature, humidly, mbar, ppm (CO2) and db (noise) readings. If you tap on any of the readings from any of the monitors or even the local weather region you get further more detailed information screens, then press the back button on your SmartPhone or Tablet and you go back to the main screen.
All the information is stored and you can move back through the days previously. You can connect showing graphs over time periods of your choice between 1 hour up to 1 week.
If you have more weather stations than the three provided they can be linked to give you an idea of weather over a range of places and areas should you wish. Adding, removing and managing stations are all covered in the 16 pages in English that start the eight language small Quick Start Guide. For those with less than 20-20 vision you may need a magnifying glass but the font although small is clear and reasonably easy to read.
While I can see this as a useful device for those keen on gardening they will probably be across other methods of accurately predicting weather changes such as night frosts and most will know if soil is low in water etc.
So I am a little puzzled about who this product may be useful for, while there is no doubt a market it is probably in the remote use area which is beyond my knowledge.
The Archos Weather Station is available from the link below for £97.44 with free delivery.
http://www.amazon.co.uk/gp/product/B00PFJ4QDI?ie=UTF8&tag=gadge0a-21&linkCode=as2&camp=1634