No Pain and iHeal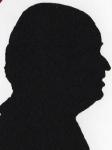 Both products are small, both products work to reduce or eliminate pain, the first called No Pain is a Tens device and anyone who has used one a few years ago cannot claim there is 'no pain', the second is even smaller and often used by physiotherapists.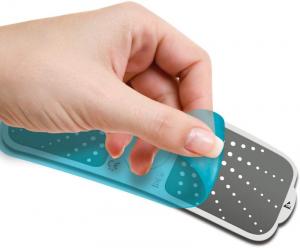 click image to enlarge
No Pain
Compared to a Tens device of even a few years ago this treatment for a range of injuries is almost zero pain and all relief.
Any Tens devices works by passing electrical charges between two areas. These areas should be either side of where the pain is and it works by giving you a different discomfort to focus on, well that's the way Tens devices used to work.
Now the technology is more developed and the charge produced is less 'no more than a tingle' but it seems to work as well or better.
The main advantage in most cases as the pads are stick on they can be self applied even for backs - possibly with the aid of a mirror - and there are no trailing wires to the battery pack so very easy to put on or remove.
The box describes it as being useful for Back, Body or Female Pain.
The total weight of the patch is 17grams and as stated there are no trailing wires so that figure includes the circular clock type battery that provides the charge.
It is 12x4x1cm, the latter figure in the central portion where the battery is, either side of this is where the reusable adhesive patches are so easy attachment and removal.
The supplied battery is said to give power for twenty sessions of twenty minutes.
Having had Tens treatments in the past for a range of problems this device has no pain in use and still releases the body's endorphins which are the body's own built in pain relievers.
Homedics No Pain is available from (or local chemists) for £19.99 with free delivery.
http://www.amazon.co.uk/gp/product/B008CZY1CI?ie=UTF8&tag=gadge0a-21&linkCode=as2&camp=1634
Homedics iHeal
This works in a slightly different way it uses electric charges of pulsed electro magnetic fields often called PEMF.
If you thought the device above was small this is less than 4cm. It can either be attached via sticky pads or a sleeve that makes it look like a watch strap, both are provided. Again it is charged by a circular clock type battery. Unlike the unit abov3e that can only be used in 20 minute sessions this can be worn for up to ten hours it can even work while you are asleep.
Among the treatments iHeal is suitable for are Tendonitis, Carpel Tunnel Syndrome, RSI (Repetitive Strain Injury) Sprains, Muscle Pain, Inflamation caused by long term problems such as Arthritis, poor circulation and more.
As with all such treatments consult your doctor first think may be one thing could be a more serious problem needing other treatment and you may even mask the condition.
This device is aimed at curing soft tissue injuries.
The Homedics iHeal is available from the link below (or most local chemists) for £39.80 with free delivery.
http://www.amazon.co.uk/gp/product/B005G3QW80?ie=UTF8&tag=gadge0a-21&linkCode=as2&camp=1634
Other items from this company to follow later this year include scales that tell you more than your weight and a massage device that fits over most chairs.