Oregon Slimfit 3D Pedometer and Bookbero Wireless Speaker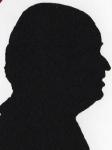 In the past the things I have looked at from Oregon have been medical and or Weather Stations. Here I suppose the first the Slimfit 3DPedometer is medicalish. The second is pure entertainment as it is a Wireless Speaker but you could exercise whilst listening to it.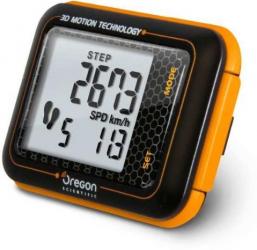 click image to enlarge
Oregon Slimfit 3D Pedometer
Exercise and me are not the best of buddies, the nearest I get to a run is a trot the last 50metres to a bus stop or train station if it will avoid a long wait.
I do walk a good bit but again not often at a pace that would be deemed 'rapid'.
The unit is 5x3.5x1cm without the belt attachment fitted.
Unlike a lot of other such units it can count your steps without it being fitted to you your bag or purse will work just as well as it tracks movement in three dimensions.
The first setup will set time and date, your age and height and if relevant your pace size. The latter can be calculated by the unit from your height and it seems to do a reasonable job.
The 3D function also measures your jogging (running) and walking steps assuming you have set the calibration for them.
Annoyingly it will also tell you the number of calories you have burnt – these never seem to encourage a cream cake – for those that need/want to lose weight.
The measurement functions can tell you the exact number of steps walked, calories burnt, fat burnt, and perhaps most interesting the maximum speed, average speed and actual speed of your walk together with the total distance walked.
I did a walk of a known distance without calibration and then on another day the same walk once calibrated and the distance and steps were very similar.
It is powered by a round clock type battery (supplied) and although I have used it for only around a month so far the time is still correct to the second. In case you need it the display also gives the day as a two character result IE 'FR' alongside the seconds on the second line of the display the top line is a 24 hour hour and minute display.
There is a rocker button that displays various information for those of a masochistic nature.
Oregon Scientific Slimfit 3D Pedometer PE200 is available from from Amazon for £19.99 including free delivery:
http://www.amazon.co.uk/gp/product/B009IKCO1Q?ie=UTF8&tag=gadge0a-21&linkCode=as2&camp=1634
http://uk.oregonscientific.com/cat-Sports-and-Health-sub-Pedometers-prod-Slimfit-3D-Pedometer-PE200.html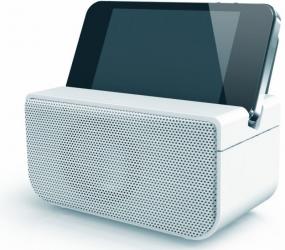 click image to enlarge
Bookbero Wireless Speaker
This is a true 'Wireless' unit as it operate with a range of devices without having to link in anyway. For those without such devices a short 3.5mm lead is supplied to allow you connect. It can run of three 'AA' batteries if required (supplied). There is also a USB option but that of course requires a lead (not supplied).
It is 11.5x6.5x5.5cm, mine was a creamy white apart from the top indent to allow placement of your device and you can even show video. The front has a grey grill behind which a blue LED flashes when powered on.
The back has 3,5mm jack socket, micro USB socket and on/off push button. The base has a door where you fit the 'AA' batteries.
The sound from the 2.5watt speaker was adequate for a normal room, the stated battery life is 'up to 20 hours' this will of course depend on the quality of batteries. After the initial set ran out I used rechargeable ones which of course last less time but can be reused. It would have been nice it these could have recharged in situ, but this would probably have added to the unit's size, weight and cost.
The Near Field Audio works well and is ideal if you device supports it. A lot of newer smartphones do as well as some Android and 'i' devices.
Being able to place things into the dip of the device means true hands free, maybe making them free for those exercise machines.
The Boombero Wireless Speaker is available in Black or White from the link below for £34.99 from Amazon on the following link:
http://www.amazon.co.uk/gp/product/B0091ST90Y?ie=UTF8&tag=gadge0a-21&linkCode=as2&camp=1634
http://uk.oregonscientific.com/cat-Christmas-Gifts-sub-Gifts-for-Him-prod-BOOMBERO-Wireless-Speaker---White.html